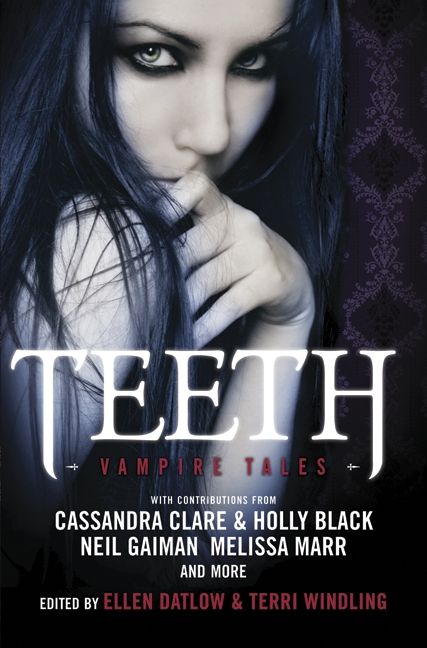 Title: Sit the Dead
Author: Jeffrey Ford
In: Teeth: Vampire Tales (Ellen Datlow & Terri Windling)
Rating Out of 5: 4.5 (Amazing, but not quite perfect)
My Bookshelves: Horror, Paranormal fantasy, Vampires
Dates read: 6th August 2021
Pace: Medium
Format: Short story
Publisher: Harper
Year: 2011
5th sentence, 74th page: "Let's go in."
All he wants is for his girlfriend's family to accept him. Even if that means sitting next to the dead with the weird uncle that barely speaks English. But, as it turns out, that is the least of his troubles. They're just about to begin…
I really like the way that this uses the hint of old world traditions and practices to build the storyline. The fact that it is written from the point of view of a boy that just wants to be with his girl… well, it all works out well.
Sometimes the open endedness of short stories is kind of irritating. But, I liked the way that this one ends. It's open… but with a hint of more action and a life to continue living in the future. And more potential for romance.
This story was great. But, it does make me leery about coffins and dead people… the imagery throughout this is just far too intense and realistic.