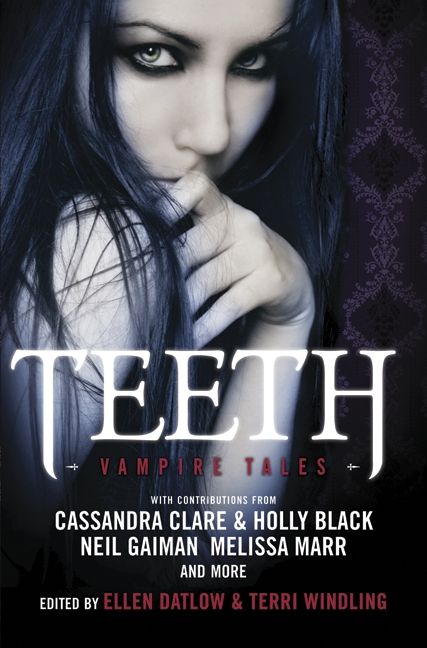 Title: Best Friends Forever
Author: Cecil Castellucci
In: Teeth: Vampire Tales (Ellen Datlow & Terri Windling)
Rating Out of 5: 4 (Really good read!)
My Bookshelves: Paranormal fantasy, Vampires
Dates read: 5th August 2021
Pace: Medium
Format: Short story
Publisher: Harper
Year: 2011
5th sentence, 74th page: She didn't want to, it just happened, in an alley in New York City.
They met by chance – the dying girl and the one who was already dead. But that's not what cemented them together in friendship.
This was actually a ridiculously sweet vampire story. There is something about friendship and that depth of love that I think gets missed in stories a lot. But Castellucci managed to capture it perfectly.
I love how this story took you on the adventure of forming an everlasting friendship. Not just that moment of connection… but also that moment when you realise that that friendship you've formed… its something special.
I loved this story about friendship. But what I loved the most was how it ended. It was kind of sad. But seriously sweet, all at the same time.