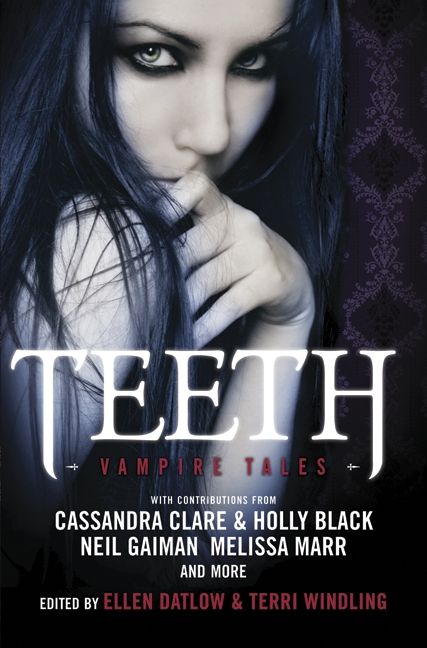 Title: Things to Know about Being Dead
Author: Genevieve Valentine
In: Teeth: Vampire Tales (Ellen Datlow & Terri Windling)
Rating Out of 5: 4 (Really good read!)
My Bookshelves: Paranormal fantasy, Urban fantasy, Vampires
Dates read: 7th February 2021
Pace: Slow
Format: Short story
Publisher: Harper
Year: 2011
5th sentence, 74th page: I tried to speak, but my throat was too dry; I lay quietly as she smoothed her fingers over my shoulders, my neck, the backs of my arms.
It's not so fun being dead. But there are certain things that you should know…
There is something about Genevieve Valentine's short stories that always make me smile. And this was no exception. Starting with a death, and then including anecdotes, lists and all sorts of other fun nonsense. I just smiled all the way throughout this short story. The fact that it is the opening story in a collection of vampire stories… well, that made it all that much better!
In all of the vampire books and stories that I've read, there hasn't been much of a humorous aside in what it means to get used to being dead. A few have touched upon the adjustments that the characters have to make. And they've even sometimes touched upon the negatives, but mostly, it's a "look at all the things I've gained" approach. This didn't really do it. It didn't place becoming dead as a negative endeavour either, just one with a steep learning curve.
There seem to be a lot of teenage vampire stories in the literature. It's a bit of a trope that sometimes irritates me. But, the way that Valentine deals with this in her story was… not irritating. It was funny and light. And almost felt like it was pulling fun at the trope that can be a little bit overdone…