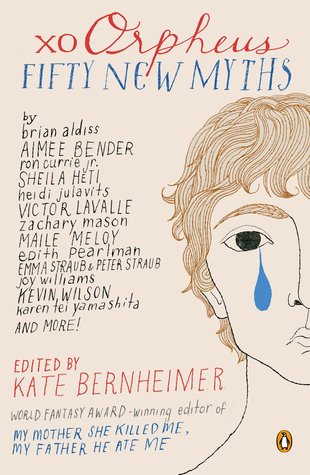 Title: Friend Robin
Author: Maile Chapman
In: Xo Orpheus (Kate Bernheimer)
Rating Out of 5: 4.5 (Amazing, but not quite perfect)
My Bookshelves: Fae, Mythology
Dates read: 16th April 2021
Pace: Medium
Format: Short story
Publisher: Penguin Books
Year: 2013
5th sentence, 74th page: We'd seen it before we made an offer, of course, but we hadn't been back inside since the inspection, not until after the house closed, when, keys in hand, we came to make plans.
I knew well that my mother had been wanting to move closer to me for some time, so when she took a fall on the sidewalk outside her senior apartment complex back east I broke her lease and brought her to Nevada.
I love any tale that there is about Brownies. They are just such a great form of fae. One that I am more than a little obsessed with. But I really wasn't expecting to find a brownie story in a collection of mythology retellings. Not really sure why though…
This is a great modern-day version of the brownie tale. And a warning about thanking these fae. I love the connection between Robin and the narrators' mother and how protective Robin is. What a wonderful modern-day version of an age-old tale.
Honestly, this is the whole reason that you should always try and honour brownies or spirits. Try not to be aggressive and disrespectful in the moments that you can be.