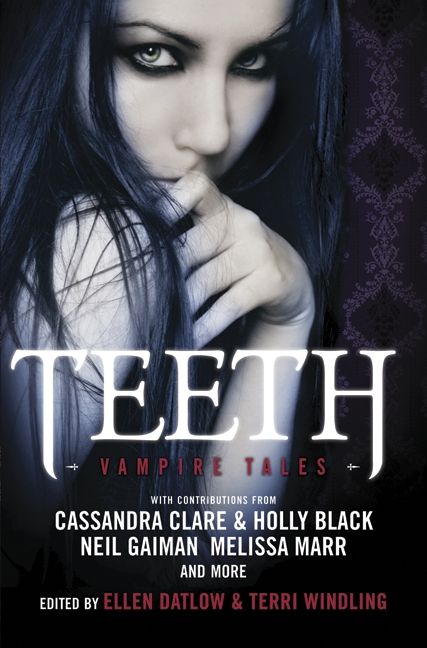 Title: Bloody Sunrise
Author: Neil Gaiman
In: Teeth: Vampire Tales (Ellen Datlow & Terri Windling)
Rating Out of 5: 5 (I will read this again and again and again)
My Bookshelves: Poetry, Vampires
Dates read: 16th April 2021
Pace: Fast
Format: Poem
Publisher: Harper
Year: 2011
5th sentence, 74th page: something else that I can blame on
A great poem about the pitfalls and sunrises of vampirehood.
At the beginning, this poem felt a little bit humorous. A little bit quirky and seriously cute. And then it started to take a darker turn. Darker and darker and darker with each line. Which, honestly, is kind of what I think a good vampire poem should be about.
Even though this story took a bit of a darker turn, I definitely had the song Girls Just Want to Have Fun playing through my head. Although this version was Vamps Just Want to Have Fun. I never said that my brain was a normal or safe place to be…
The bloody sunrise ruins the magic of the dark. And this poem just shows how much it can ruin if you really think about it…