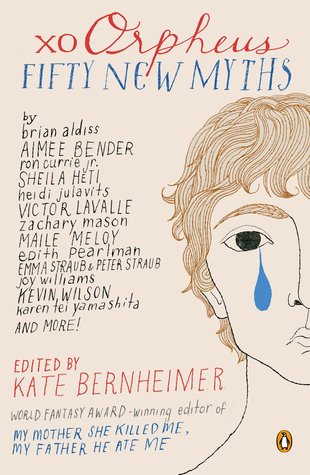 Title: Sawdust
Author: Edward Carey
In: Xo Orpheus (Kate Bernheimer)
Rating Out of 5: 4.5 (Amazing, but not quite perfect)
My Bookshelves: Mythology
Dates read: 31st March 2021
Pace: Slow
Format: Short story
Publisher: Penguin Books
Year: 2013
5th sentence, 74th page: In those long-ago days there were other people in their lives presumably, they moved about, they entered other people's houses.
They're just remembered as the two old people in the village. But their story will make you stop and think.
I really enjoyed the sweetness of this short story. Particularly when considering that it is also kind of creepy at the same time. The balance of sweet and wonderful with the slightly more horrific and dark feeling of this story worked wonderfully.
The idea of two elderly people who don't want to live without one another is seriously cute. It's also something that I can completely understand – I can't imagine not having my partner by my side at all moments. Which made the ending of this story even more sweet and gorgeous.
All in all, I seriously and ridiculously enjoyed this short story. It was just a lot of fun and felt incredibly loving.