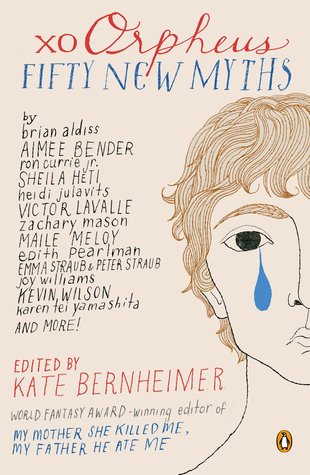 Title: The Veiled Prophet
Author: David B.
In: Xo Orpheus (Kate Bernheimer)
Rating Out of 5: 4.5 (Amazing, but not quite perfect)
My Bookshelves: Graphic novels, Mythology
Dates read: 30th June 2021
Pace: Slow, Medium, Fast
Format: Short story
Publisher: Penguin Books
Year: 2013
5th sentence, 74th page: It was said that Simorgh the bird strode at the head of this veiled man's perennially victorious army.
A nice, short comic retelling of the Prophet of the Veil. This was dark, complex and fun.
This would have been a creepy and disturbing story in prose. The fact that it was illustrated just helped to drive that home. It was just… unsettling. Particularly by the end of the story.
This story made me think about all of the things and "falsities" that we trap ourselves with. It makes me seriously question the different things in life that tie and trap us.
This was dark and fun. A story that I would read again. It was surprising, and I found it a great little journey down the well hole… pun intended.