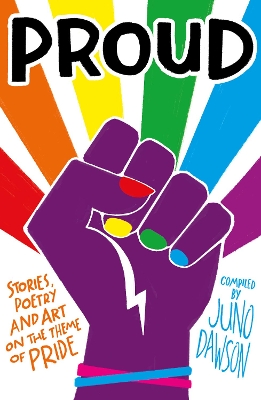 Title: Penguins
Author: Simon James Green
In: Proud (Juno Dawson)
Rating Out of 5: 5 (I will read this again and again and again)
My Bookshelves: Contemporary, Contemporary romance, Humour, LGBTQI
Dates read: 16th April 2021
Pace: Fast
Format: Short story
Publisher: Little Tiger
Year: 2019
5th sentence, 74th page: It's a family zoo.
Cam is trying to figure out a way to come out to his family and friends. But then the damn penguins beat him to it…
Oh hot damn. This story is just way too cute! And funny. And just all around adorable. I spent the entirety of this story grinning and smiling. There were just so many wonderful moments throughout that I enjoyed way too much. Even sitting down to write this review, all I can think about it Cam yelling penguins at the end of the tale.
I love that throughout this story, Cam is trying really, really hard to come out to his friends and family. And ultimately finding out that it probably isn't all that necessary – they already know. And accept him as he is. With no strings attached. It just creates an all-round feel-good tale that will make your heart grow larger and larger.
All in all, I absolutely love the ending of this tale. It was just the cute cherry on top of the cute sundae that left me grinning and clutching my heart in happiness. It was all just beautiful and fun. The most adorable of short stories.