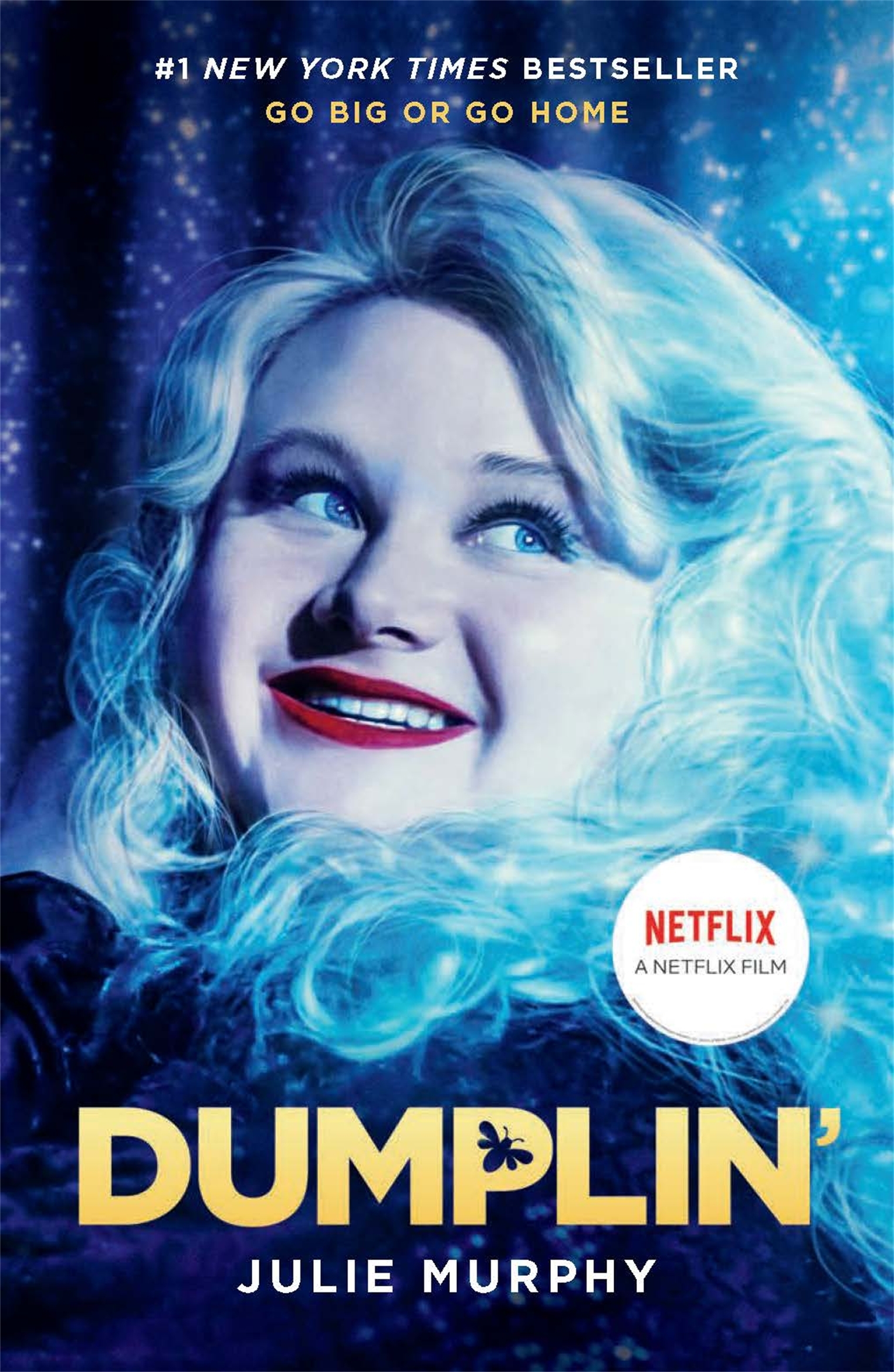 Title: Dumplin'
Author: Julie Murphy
Series: Dumplin' #1
Rating Out of 5: 4 (Really good read!)
My Bookshelves: Book to Film, Contemporary, Young adult
Dates read: 1st – 2nd January 2021
Pace: Medium
Format: Novel
Publisher: Penguin Books
Year: 2015
5th sentence, 74th page: And now I know.
Willowdean Dickson (Dumplin', to her mum) has always been at home in her own skin.
Her thoughts on having the ultimate bikini body?
Really, the criteria is simple.
Do you have a body?
Put a swimsuit on it.
But life as Willow knows it is about to change. And when this happens, she suffers an unaccustomed and unwelcome attack of self-doubt. So in an effort to regain her confidence, Willowdean enters into the local Miss Teen Blue Bonnet beauty pageant.
With starry Texas nights, red candy suckers, Dolly Parton songs and a wildly unforgettable heroine – Dumplin' is guaranteed to steal your heart. And send you out to buy the bikini.
I bought Dumplin' a little while ago. Because I loved the Netflix movie, and, so far, all of the books that I've read which have been adapted into Netflix content has been glorious. And this was no different. Dumplin' the movie was amazing, and Dumplin' the book was also glorious. I read this cover to cover in about a twenty-four hour period, struggling to find a way to actually be productive in the meantime…
I should probably preface most of this review by stating the fact that I'm quite skinny. So the ways in which a "fat girl" or really any of the outcasts in this book feel is kind of foreign. Having said that, I was bullied, just for different reasons. But I love that Murphy is able to place you in Willowdean's shoes. And show you all of the emotional and insane entanglements which come with being a plus sized girl. One with a beauty queen mother.
There is something that is always glorious fun about those fish out of water stories. The ones in which the outcast who doesn't quite fit in chooses to stand up and stand out. Willowdean does this amazingly. And it is a great reminder that we should all jump up and grab what we want in life. Without waiting for someone else to tell us that it's ours. It seems like such a simple choice, but no matter what your status or what the world tells you, sometimes you need that reminder that living your best life starts with putting your best foot forwards.
I absolutely loved this book. The older I get, the more my body changes, and the more I question what I see in the mirror. It doesn't matter what size your body is, everyone has things that they love and don't love about themselves. Murphy reminds us that we all have our own issues. And Willowdean is able to remind us that there are so many different ways to find our own strength and identity. Even on the days that we kind of hate the body that we find ourselves in.