A Wish to Build a Dream On by Michelle Willingham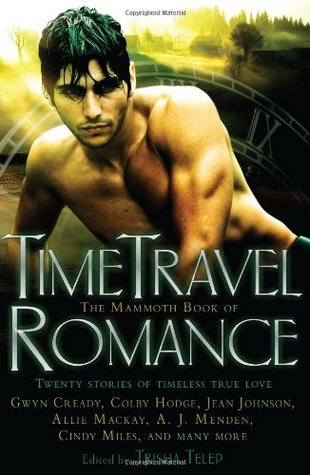 Title: A Wish to Build a Dream On
Author: Michelle Willingham
In: The Mammoth Book of Time Travel Romance (Trisha Telep)
Rating Out of 5: 5 (I will read this again and again and again)
My Bookshelves: Fae, Romance, Time travel
Dates read: 14th December 2019
Pace: Fast
Format: Short story
Publisher: Robinson
Year: 2009
5th sentence, 74th page: She took a deep breath, knowing he needed to understand everything.
She's getting over a bad breakup. And all she wants is to find a man who can love her for herself. Yet, a wish made in a faery circle might have the power to change her fate and give her the family she's always longed for.
If I had one wish… I don't know what it would be. It would depend on my mood, surroundings, the sun, the moon. I'm a pretty indecisive person. But, this story really did make me think about what that one wish actually would be. The title alone gets you into this mood… A Wish to Build a Dream On is kind of reminiscent of a wish upon a star from Disney… or at least, that's how I felt about it. There is something beautiful and lingering in the feeling of this story.
Having said all of that, the lead woman in this story is damn sure of what her wish is. And I loved the simplicity of this. Her dream is simply to have a family – a man that loves her for who she is, and children to come along. It would be one of my top dreams (I already have half of it though) … but I love that this is about someone who just wants to be loved. Who just wants to find a happily ever after that she can be happy with.
The best thing about this story though is that it is incredibly sweet and easy. It isn't an insanely, tragically complex tale. It isn't about lust and sex. Rather, it is just about true love and finding a version of happily ever after that makes you happy. Not anyone else's version. And that means finding someone who completely accepts you for what you are, not an idealised version.
Book Review Fae Michelle Willingham Romance The Mammoth Book of Time Travel Romance Time Travel