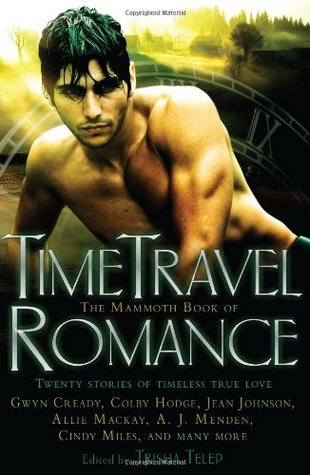 Title: The Gloaming Hour
Author: Cindy Miles
In: The Mammoth Book of Time Travel Romance (Trisha Telep)
Rating Out of 5: 5 (I will read this again and again and again)
My Bookshelves: Romance, Scottish romance, Time travel
Dates read: 8th December 2019
Pace: Fast
Format: Short story
Publisher: Robinson
Year: 2009
5th sentence, 74th page: She held him tight, as though doing so would prevent him from fading away.
He's the spirit of an ancient scotsman who can only appear in the Gloaming Hour. She's a woman who has the scars of a tragic past. Yet, somehow, in their stolen moments of time, they manage to find a miracle worth living for.
I don't really get the ins and outs of the time travel in this story. Which is alright, because I loved it anyway. Most of the time I like to understand exactly what is happening when you need to have time travel. But in the case of The Gloaming Hour, I didn't actually care. It was just such an easy, sweet and nice story.
I love how this story is all about new beginnings. Not just for the woman in the present, but also the weirdly time travelling man who she falls for. And, ultimately, it's about finding your own version of happily ever after. Whatever that may be. It's actually a good reminder for me at the moment to find my own Zen outside of what is expected of me.
This is an incredibly quick, easy and light read. Which was quite surprising since the lead female was stalked and attacked in an incredibly horrific way. It was a nice way to just relax for ten minutes or so. Without having to think about the realities of the world.