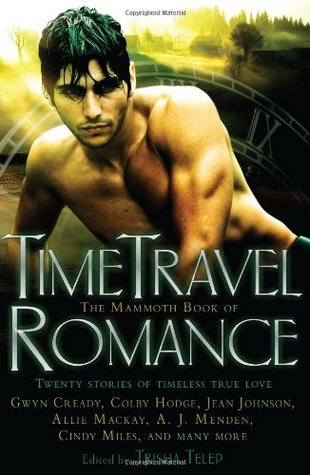 Title: Iron and Hemlock
Author: Autumn Dawn
In: The Mammoth Book of Time Travel Romance (Trisha Telep)
Rating Out of 5: 5 (I will read this again and again and again)
My Bookshelves: Fae, Griffins, Paranormal romance, Time travel
Dates read: 9th November 2019
Pace: Slow
Format: Short story
Publisher: Robinson
Year: 2009
5th sentence, 74th page: Jordan lowered her head and muttered something non-committal.
Jordan has been thrust into the past. But it's not the past that we remember… there's griffins, fae and a magical house. Will she find true love or head back to a lonely future?
I read this short story really late at night. After a few wines and fighting the effects of insomnia. I tend to write notes as I go to make it much easier to recall my thoughts when I write reviews. But, since this was on a sleep-deprived alcohol fuelled moment. I thought instead of writing my traditional review, I'd share my very excitable notes instead…
Time travel, but to a magic land? Whaaaaa??
There's a talking griffin. Who is actually a man.
Oooooooooh, she travelled BACK in time – but magic. Still magic.
Love a good, stubborn woman mixed up with the fae!!!
Griffin's ancestor becomes house!!! Yaaaaassssssss Queen!
Love that she's resistant to his immediate overtures. But true love wins!!!
😊 😊 😊 😊 😊…