The Eleventh Hour by Michelle Maddox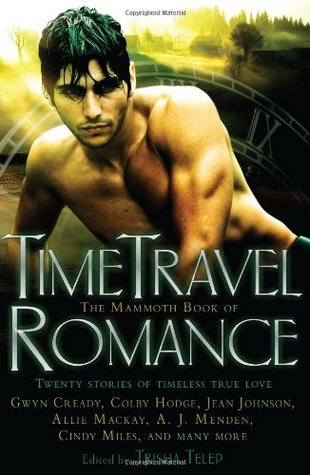 Title: The Eleventh Hour
Author: Michelle Maddox
In: The Mammoth Book of Time Travel Romance (Trisha Telep)
Rating Out of 5: 3.5 (Liked this)
My Bookshelves: Romance, Time travel
Dates read: 30th September 2019
Pace: Slow
Format: Short story
Publisher: Robinson
Year: 2009
5th sentence, 74th page: I found myself seated in a hard chair and my hands bound behind me.
Sophie's chance meeting with an eight year-old boy has consequences that she never thought were possible. But, when a time traveller saves her at the eleventh hour, she might find all of her dreams come true.
Fate is always an interesting thing to deal with. Especially when you're talking about time travel and keeping the lines of fate together. However, I never really thought of how unfair fate could be. Particularly for a woman who manages to survive, and then is forced to face her demise when two time travelling soldiers come to kill her…
This isn't my favourite ever short story. It was just a little sluggish and difficult in places. Although it was still quite enjoyable. Mostly I felt a little too weirded out by the fact that the love interest ends up being from the future but had met her as a child in the present. Had a little bit of trouble getting my head around that one…
The Eleventh Hour is an easy read. A little bit fun. But not the most memorable short story I've ever read. It was a nice stroll through someone else's imagination and a nice introduction to a new author.
Book Review Romance The Mammoth Book of Time Travel Romance Time Travel