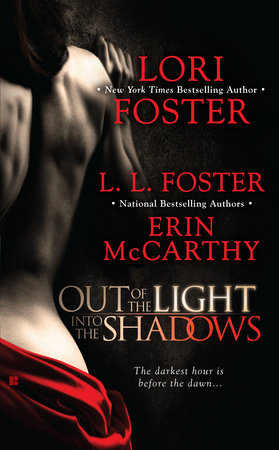 Title: Undead Man's Hand
Author: Erin McCarthy
Series: Vegas Vampires #7
In: Out of the Light, Into the Shadows (Lori Foster & Erin McCarthy)
Rating Out of 5: 5 (I will read this again and again and again)
My Bookshelves: Paranormal romance, Romance, Vampires
Dates read: 31st July 2019
Pace: Fast
Format: Novella
Publisher: Berkley
Year: 2009
5th sentence, 74th page: I drink blood.
Nick turned two young Russian royalty decades ago. Now he might have finally found the woman who will make him happy for the rest of his life, and one of these children could just stand in the way…
Well, I seriously wasn't expecting the culprit of this story. It was kind of surprising. Horribly so in many ways. But also a fantastic twist. One that I enjoyed thoroughly and really didn't want to look away from. What a fantastic way to end the Vegas Vampires series and Out of the Light, Into the Shadows collection.
I haven't quite finished off the Vegas Vampires collection at this point. I have one more novella, and one more full-length novel to finish first. But, I first met Nick in Deal or No Deal and he seemed incredibly sweet. I was looking forward to him finding his happily ever after when his name was first mentioned in this novella. And I seriously wasn't disappointed. Not only did he get his happily ever after woman, but the awkwardness of the past was removed (albeit in a slightly more violent way). Partnered with a cop and a series of crimes… it was an incredible journey!
One of the things I love about McCarthy's writings are that although it is much the same story (boy meets girl), she manages to make each and everyone completely different. Both through the characterisation and the trials that they face. Normally when I've read so many romances by the same author, I get a little bored of their storytelling. Not with McCarthy. I still couldn't put down her story and I can't wait to sink my fangs (pun intended) into the final tales in this series.