Deal or No Deal by Erin McCarthy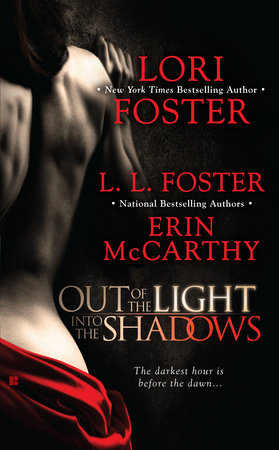 Title: Deal or No Deal
Author: Erin McCarthy
Series: Vegas Vampires #6
In: Out of the Light, Into the Shadows (Lori Foster & Erin McCarthy)
Rating Out of 5: 4.5 (Amazing, but not quite perfect)
My Bookshelves: Paranormal romance, Romance, Vampires
Dates read: 28th July 2019
Pace: Fast
Format: Novella
Publisher: Berkley
Year: 2009
5th sentence, 74th page: Sergei's face was impassive, and Rasputin grinned.
Katie has been wondering what happened on the night her family was killed for over 90 years. Michael has been looking for the woman that he loves since that same night. Will they find the answers that they need together, or will they be doomed to spend eternity without love?
There is something fun and kind of beautiful about Erin McCarthy's stories. And it really doesn't seem to matter what they're about, where they're set or what genre they fit into. This is yet another example. Although this is a novella set in the Vegas Vampires world, it had a bit more of an old-world feel to it. Or, maybe that's just what I picked up on by having a character called Rasputin and a Russian princess who was almost killed.
For most of this story, all I could think about was Anastasia and Rasputin. The Disney-fied version with all of the songs. It really wasn't a bad thing to think about while I was reading this story to be fair. I love that movie. I love the songs and I loved this novella. There was just something fun and engaging about it. Something about Katie (or Maria) and Michael that made you hope they got their happily ever after. And most definitely got their revenge…
There is nothing I love more in stories than when the bad guy dies. Not necessarily through the hands of the people they've wronged, but as an inadvertent consequence of their own actions. McCarthy is incredibly good at this slightly surprising form of poetic justice. There is always a fantastic consequence that makes me immensely glad, but it's never quite in the form that I expect. And what happens to Rasputin is no different. It's a bit surprising, and it left me with a huge smile on my face as I closed the final pages of the story.
Book Review Erin McCarthy Paranormal Romance Romance Vampires Vegas Vampires