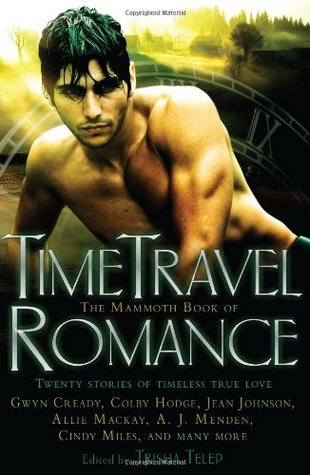 Title: Stepping Back
Author: Sara Mackenzie
In: The Mammoth Book of Time Travel Romance (Trisha Telep)
Rating Out of 5: 5 (I will read this again and again and again)
My Bookshelves: Australian authors, Romance, Time travel
Dates read: 28th April 2019
Pace: Slow
Format: Short story
Publisher: Robinson
Year: 2009
5th sentence, 74th page: He was gone, the valley was gone, and when she turned back to the homestead, it was nothing more than a derelict ruin.
Helen wants to run away from a bad husband. Claire just wants to remember her past. Two women, one hundred years apart, and their lives are about to intersect.
The telling of parallel storylines is something that has been growing on me more and more as I've expanded my reading knowledge and obsessions. So finding one that involved time travel, the Australian landscape and a woman willing to find herself a new life worked brilliantly for my latest literary fascination.
This almost read like a murder mystery. The woman in the present is desperately trying to figure out the history of the past. The woman in the past is trying to escape a grasping, evil man. Yet, the villain isn't quite who you think he is. And neither are the women. They are both similar, yet different in so many ways. And neither are able to rest until the truth is finally revealed.