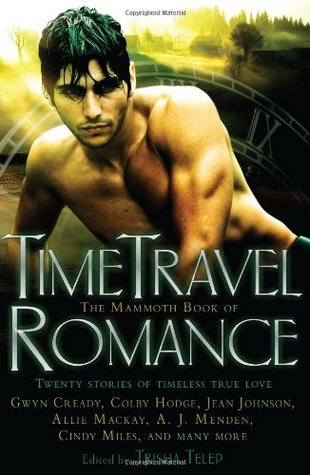 Title: MacDuff's Secret
Author: Sandy Blair
Series: MacKinnon #0.5
In: The Mammoth Book of Time Travel Romance (Trisha Telep)
Rating Out of 5: 5 (I will read this again and again and again)
My Bookshelves: Contemporary romance, Scottish romance, Time travel
Dates read: 26th April 2019
Pace: Slow
Format: Short story
Publisher: Robinson
Year: 2009
5th sentence, 74th page: And sad that only I get to enjoy this place.
Sarah is the teacher of a group of spoilt, rambunctious boys. When a bomb goes off, they finds themselves thrust back in time to the home of MacDuff. Love, understanding and a new future might be about to open up to them.
I really loved the little adventure that this story took you on. It's a cute, easy read that takes you from modern times to a more ancient way of life. The fact that it's a teacher who travels back in time with her students just makes it a little more fun. Especially since the inclusion of young children stopped this from being a clear cut and opaque story line.
This story follows a pretty typical trope – man meets woman, they fall in love, they want to live happily ever after. The fact that it's the woman who travels back in time also kind of works – we don't want to read about submissive women after all. So is the fact that they become attached to an orphan and decide to take him home with them. It still works beautifully. And the fact that it is entirely see through doesn't mean that it isn't an incredibly sweet and enjoyable storyline.