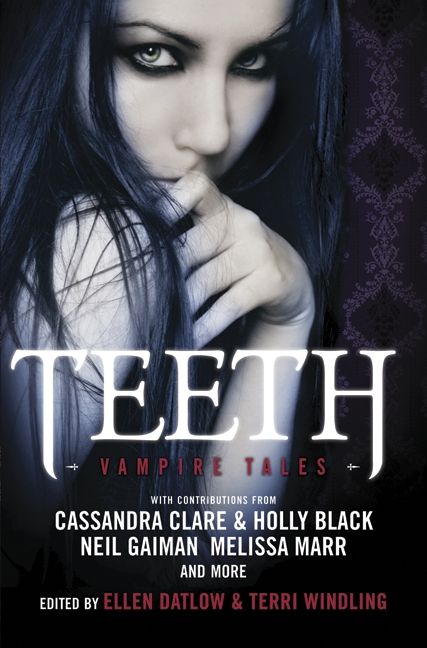 Title: All Smiles
Author: Steve Berman
In: Teeth: Vampire Tales (Ellen Datlow & Terri Windling)
Rating Out of 5: 3 (On the fence about this one)
My Bookshelves: Vampires
Dates read: 28th February 2021
Pace: Slow
Format: Short story
Publisher: Harper
Year: 2011
5th sentence, 74th page: A New York State license plate.
He's mixed up in something he knows nothing about… but there may be a happily ever after, if he can just find the strength and courage.
I'm not entirely sure what even happened in this story if I'm being honest. Which definitely means that this wasn't high on my list of stories that I want to reread.
Then again, the ending of this story was kind of brilliant. A good, fun twist at the end. First of all, I thought that the MC was going to be vampire-food. Then he, well… wasn't.
Overall, a fun and easy story to read. And not a total loss. But one that I wouldn't necessarily want to read again.