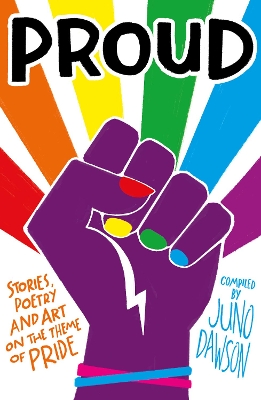 Title: Dive Bar
Author: Carolyn Bird
In: Proud (Juno Dawson)
Rating Out of 5: 4 (Really good read!)
My Bookshelves: LGBTQI, Poetry
Dates read: 31st March 2021
Pace: Slow
Format: Poem
Publisher: Little Tiger
Year: 2019
5th sentence, 74th page: an innuendo in stomach acid
A wonderful, dark and sultry poem.
There is something about poetry that really makes me feel. I'm not sure why, but there is always an extra layer of emotion when I read poetry. And this poem was no exception.
This story felt like shadows, secrets and lust. It felt like dark alleys and quiet corridors. Secret spaces to find yourself, and someone else.
There is something about this poem that felt seriously and wonderfully… comfortable.