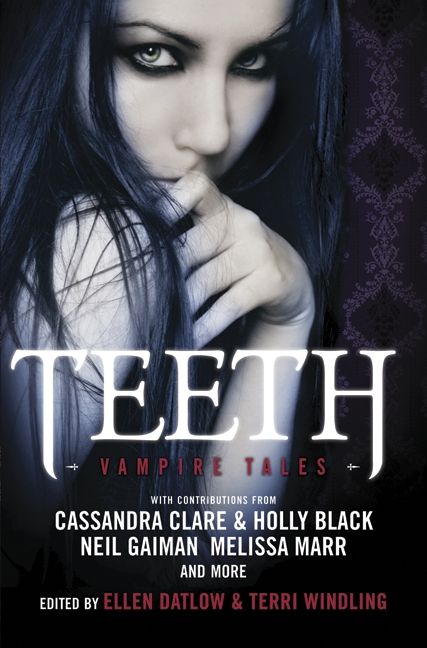 Title: Gap Year
Author: Christopher Barzak
In: Teeth: Vampire Tales (Ellen Datlow & Terri Windling)
Rating Out of 5: 4 (Really good read!)
My Bookshelves: Paranormal fantasy, Vampires
Dates read: 30th March 2021
Pace: Fast
Format: Short story
Publisher: Harper
Year: 2011
5th sentence, 74th page: Sometimes Retta just wanted more more.
There's a vampire at the school assembly. And something about him makes Retta want to break the chains of her life and live… more. Maybe she should just join the vampires on her own Gap Year.
This was a wonderfully different premise for a vampire story – vampires that consume feelings instead of blood. I've kind of thought something similar in the past, but actually reading a story about it… well, I seriously enjoyed this.
I thought that Gap Year was a brilliant Coming of Age story. One that highlights the need to grow into your own skin and find your own future and reality – it's also a great beginning of a Gap Year. I didn't take one myself, but I know a lot of people who did, and I thought that this was the best beginning for one ever.
The aspect of this story that I loved the most, unique vampires, etc. aside – was the fact that Retta is able to leave behind a toxic situation. There can be that moment with childhood friends when you kind of have to break free because it's just not quite healthy for you anymore. And Retta most certainly does this. But in the most calm and respectful manner possible.