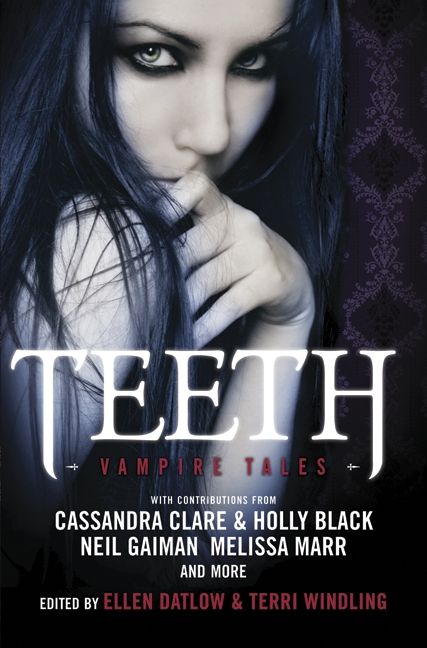 Title: Flying
Author: Delia Sherman
In: Teeth: Vampire Tales (Ellen Datlow & Terri Windling)
Rating Out of 5: 4.5 (Amazing, but not quite perfect)
My Bookshelves: Circus, Vampires
Dates read: 30th June 2021
Pace: Slow, Medium, Fast
Format: Short story
Publisher: Harper
Year: 2011
5th sentence, 74th page: I'm making an egg for your father.
Lena's parents gave up everything to help support her through cancer. But now all she wants to do is fly… what will the cost be?
I really loved this mix of circus performers and vampires. It was fun and exciting. And you constantly hoped for the best where Lena was concerned. Her battle for health and happiness was beautiful, and for me, this story became less about vampires and more about finding your happily ever after.
It was kind of sad that Lena's happily ever after really, really didn't involve her parents. After all, they are beautifully kind and supportive. Although, I suppose that we all find a happily ever after that really doesn't involve our parents…
I always love stories by Delia Sherman. This one was no exception and I absolutely adored this tale. I love the imagery of the circus and a trapeze artist. The cats and the bats. Everything worked so beautifully and seamlessly together. Leaving me with a huge, happy grin on my face.