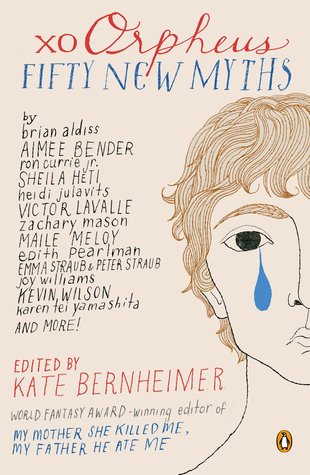 Title: The Sisters
Author: Sabina Murray
In: Xo Orpheus (Kate Bernheimer)
Rating Out of 5: 4.5 (Amazing, but not quite perfect)
My Bookshelves: Mythology, Roman mythology
Dates read: 30th March 2021
Pace: Slow
Format: Short story
Publisher: Penguin Books
Year: 2013
5th sentence, 74th page: Small stipend.
A college professor is in the heyday of his life. But that doesn't mean he doesn't remember… everything. And when he decides to finally solve a mystery of his past, he might find just a little more than he bargained for.
I love that this is a short story which features Bacchus and the Bacchus cults. Which, honestly, might be one of the more terrifying aspects of Roman / Greek mythology. I mean, it seems all well and good to talk about the God of Wine and Revelry… until you realise that he had cults which liked to have orgies and tear their victim's limb from bloody limb…
Emily Dickinson is a writer that seems to come up again and again in people's minds and memories. I don't really know that much about her. But after reading this, I feel like I just need to know more. There is something about her that lends itself to a lot of questions and speculation. Which, in this story led to a Bacchus cult and all sorts of horrible things… I'm not entirely sure where this obsession comes from. But I know that I want to find out!
I really loved all of the twists and turns in this short story. Particularly the gender reversal of the predator and prey. It draws you in wonderfully and leaves you with goosebumps running up and down your spine.