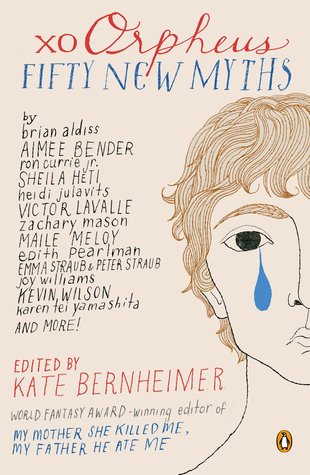 Title: Argos
Author: Joy Williams
In: Xo Orpheus (Kate Bernheimer)
Rating Out of 5: 4.5 (Amazing, but not quite perfect)
My Bookshelves: Greek mythology, Mythology
Dates read: 28th February 2021
Pace: Slow
Format: Short story
Publisher: Penguin Books
Year: 2013
5th sentence, 74th page: I was always Argos.
Argos has always been loyal. But that doesn't necessarily guarantee a happily ever after.
My heart broke a little as I read this story. Probably because it basically features a dog that has been abandoned.
Actually, this whole story is written from the point of view of the dog's acceptance of his lot in life. I would hate for my puppies to feel that way.
This mostly was a quick, easy and pleasant read. But it did also make me want to read Homer – since Argos is featured in that.