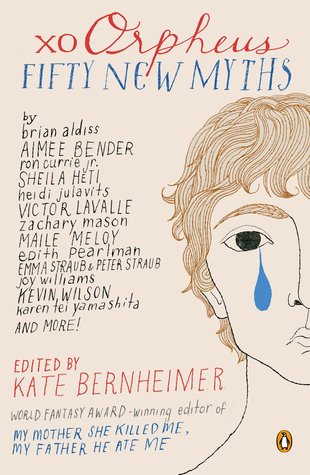 Title: Anthropogenesis, Or: How to Make a Family
Author: Laura van den Berg
In: Xo Orpheus (Kate Bernheimer)
Rating Out of 5: 4 (Really good read!)
My Bookshelves: Mythology
Dates read: 17th February 2021
Pace: Slow
Format: Short story
Publisher: Penguin Books
Year: 2013
5th sentence, 74th page: They were struggling to find the right way to live.
The creation of a family and the world involves two individuals. But what happens when they are total opposites?
This was a quick and easy read. One that I enjoyed but wasn't completely swept away by. It was just pleasurable. And kind of fun.
I love how this was pretty much a re-telling of a myth, but with a little bit more of a contemporary / modern language approach. It wasn't one of those stories that completely swept me away, but it was one that I enjoyed.
This was a great beginning to the XO Orpheus collection. One that I enjoyed, and makes me want to sink deeper into the collection.