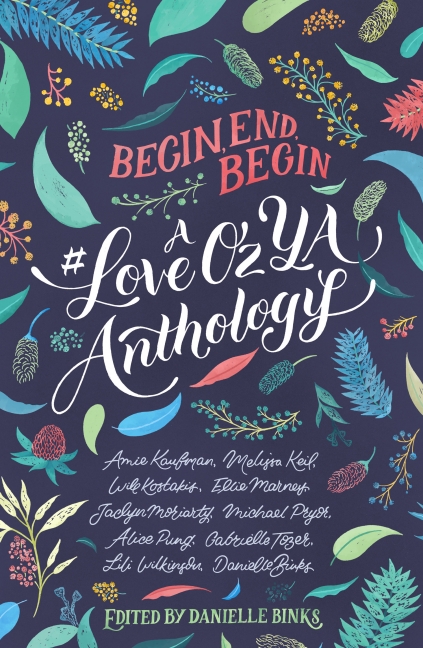 Title: Last Night at the Mount Solemn Observatory
Author: Danielle Binks
In: Begin, End, Begin (Danielle Binks)
Rating Out of 5: 5 (I will read this again and again and again)
My Bookshelves: Australian authors, Contemporary, Young adult
Dates read: 22nd November 2020
Pace: Medium
Format: Short story
Publisher: HarperCollins Publishers
Year: 2017
5th sentence, 74th page: Tonight is no different; Em's legs are in Adelaide's lap and she's sitting up to talk to her, their faces so close together that Ravi has to lean round the back to hear, one hand on Em's shoulder for balance.
It's her big brothers last night in town, and she doesn't know when he'll be back. Sometimes it's important to say goodbye.
As an older sister, I've never considered what it was like for my younger sister when I left home. And I didn't move that far away. This was a great story that actually made me stop and think about what that moment was like for her. I can't imagine that it would have been easy, and I almost wish we had've done something special together in that last night that we lived together.
Last Night at the Mount Solemn Observatory sparked all kinds of nostalgia for me. It was a great ode to sibling relationships and the love you can feel for people. It was also a fantastic way to highlight the feeling of loss, but empowerment when you finally leave the place that you know is pulling you down. It's most definitely a difficult feeling. But it's also one that we must all go through.
Lastly, the thing that I probably loved most about this story was that it featured someone who has a disability. In the case of this tale, the older brother is deaf. I would personally love to learn Australian Sign Language and this was really a reminder why. It's always great when a story, any kind of story, features somebody from a diverse background.