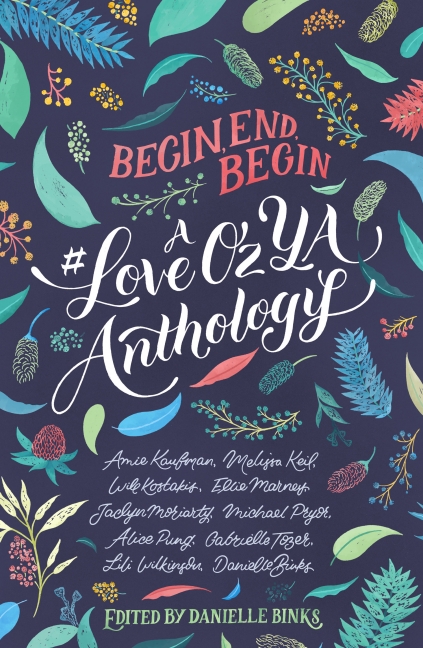 Title: Competition Entry #349
Author: Jaclyn Moriarty
In: Begin, End, Begin (Danielle Binks)
Rating Out of 5: 5 (I will read this again and again and again)
My Bookshelves: Australian authors, Contemporary, Young adult
Dates read: 26th November 2020
Pace: Medium
Format: Short story
Publisher: HarperCollins Publishers
Year: 2017
5th sentence, 74th page: Well done, she said to me.
It's a competition to win five time travel trips of ten minutes each. Explain why you should win in 25 words or less…
This is an incredibly meandering and very funny short story. It honestly sounds exactly like a teenager refusing to get to the point and basically telling their life story. Actually, it reminded me a lot of my sister when she was a preteen… she'd start the story at a. Then take about a thousand detours and end up at 10. I was never entirely sure where we were going with a story, or what the point was, but it was always fun.
The format for Competition Entry #349 was completely unique. I have never read a story that is supposed to be a competition entry. It was kind of amazing how Moriarty managed to tell a whole story in a piece that was a competition entry. She got so much history and detail into just a few short pages. You also got to know the character very well in an incredibly short space of time.
Just thinking about this story, the day after I read it to write this review has left a huge smile on my face. It was so light, funny and just downright cute. I am completely intrigued to see if I can find anymore books / stories by Jaclyn Moriarty now…