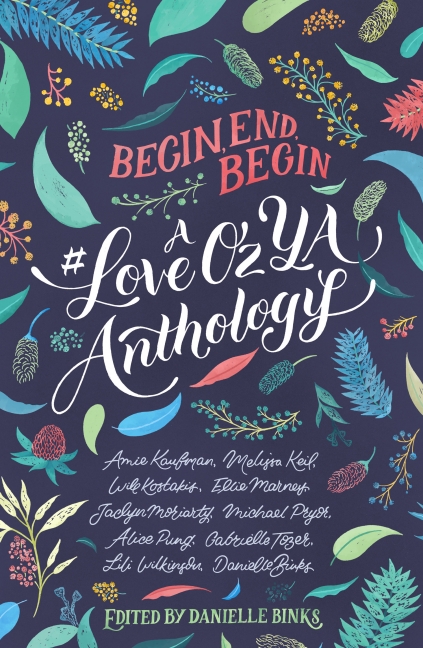 Title: The Feeling From Over Here
Author: Gabrielle Tozer
In: Begin, End, Begin (Danielle Binks)
Rating Out of 5: 5 (I will read this again and again and again)
My Bookshelves: Australian authors, Contemporary, Young adult
Dates read: 18th November 2020
Pace: Medium
Format: Short story
Publisher: HarperCollins Publishers
Year: 2017
5th sentence, 74th page: That night he'd drafted a text, scribbled a letter, started Facebook message, but he didn't follow through with any of them.
Lucy Faris is stuck on a bus to Melbourne. Which would be bad enough, if it wasn't for the fact that the boy she thought she liked, and then decided she hated didn't just get on and sit down next to her…
This short story has an amazing pace to it. It's not necessarily quick, and it's most certainly not all that typical. But it worked. I love that each little segment was split into the time at which it happened. Sometimes large gaps of time, sometimes smaller. It was an absolute pleasure to proceed through this journey, one step at a time.
I love that Lucy is a completely kick ass year twelve. She has definitely got a bit of attitude, and plenty of gumption to herself. She's fun and a little bit quirky. The messages that she is constantly sending to her friends just help to top off her great characterization. Then, flipping her point of view with Cam's to show why he has acted in certain ways… well, it helped me to bond with both characters in a very short amount of time.
I imagine that a year from the ending of this story, Lucy and Cam totally got together. And had some kind of happily ever after. Because I'm a sap who totally believes in love stories.