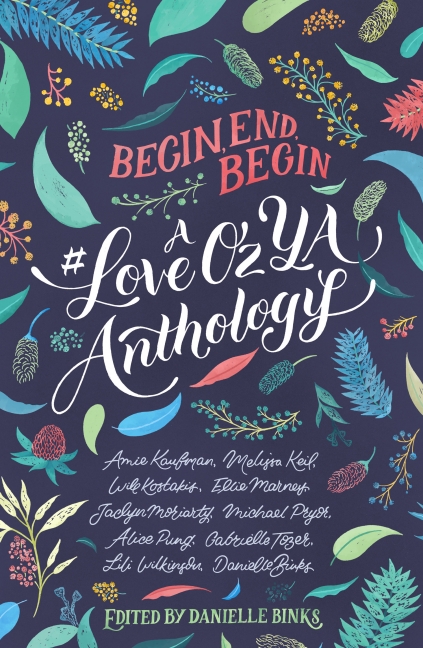 Title: Oona Underground
Author: Lili Wilkinson
In: Begin, End, Begin (Danielle Binks)
Rating Out of 5: 4.5 (Amazing, but not quite perfect)
My Bookshelves: Australian authors, Contemporary, LGBTQI
Dates read: 14th November 2020
Pace: Medium
Format: Short story
Publisher: HarperCollins Publishers
Year: 2017
5th sentence, 74th page: I desperately want to know what Oona is thinking, how she feels about what happened.
She'll follow Oona anywhere. Including underground to the Witch's Ball and the answers that they may or may not find there.
What a cute, adorable and beautiful love story. Two girls who are best friends and both want something more, journeying to a Witch to find out their fate. It's a little teenager-y and in some moments, frustrating. But it's also really well written and interesting. Plus, it's incredibly sweet and left me with a happy, content smile on my lips after I turned the final page.
I honestly don't know if I could love like the girl who follows Oona in this story. I mean, I feel like I would follow my SO anywhere, but I really can't guarantee that that would be the case. And it's a depth of faith and commitment that just seems unfathomable. A terrifying depth of faith and commitment that I just can't quite fathom…
This whole short story felt very fae and dreamlike. It had this incredibly ethereal quality that left me drifting along with the words. Content and happy to experience Oona Underground.