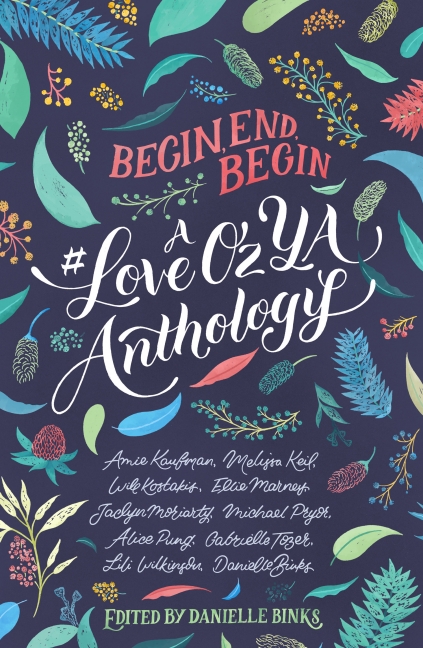 Title: Missing Persons
Author: Ellie Marney
In: Begin, End, Begin (Danielle Binks)
Rating Out of 5: 5 (I will read this again and again and again)
My Bookshelves: Australian authors, Contemporary, Young adult
Dates read: 9th November 2020
Pace: Medium
Format: Short story
Publisher: HarperCollins Publishers
Year: 2017
5th sentence, 74th page: 'I don't think you should – '
Rachel is about to start high school in Melbourne, the Big Smoke, for the first time. It's very different from the rolling plains and open spaces of her family's farm. It'll take a little bit of getting used to…
I can completely, totally, and utterly understand the feeling of not quite fitting into a city. That hatred of living in an area where you struggle to see the wide, open skies. I know it's why I chose to live in the country as soon as I was able to realistically do so. Although, to be fair, my version of country is nowhere near as open as Rachel's.
This is a typical fish-out-of-water story. But it's also a great coming of age tale. After all, Rachel is not only trying to figure out how to fit in with a whole new, terrifying world, but she's also a teenager who has a whole slew of other issues to contend with. And I love that the Mad Scientist, Mycroft, seems to be the main person who is likely to help her do so. He's completely off kilter and odd. The perfect person to help you try to figure out your way in a new world.
Although Rachel feels like a "missing person" in this story and still hasn't quite come to terms with her new life, there is still a ray of hope at the end. This feeling that things will all turn out for the best, and eventually Rachel will find her own place in this new world she's been thrust into.