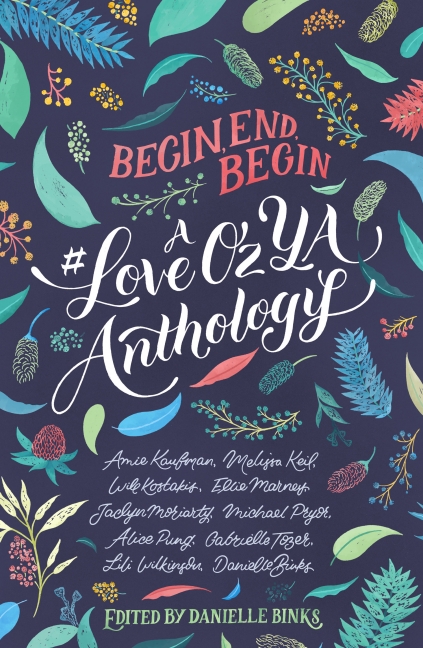 Title: Sundays
Author: Melissa Keil
In: Begin, End, Begin (Danielle Binks)
Rating Out of 5: 5 (I will read this again and again and again)
My Bookshelves: Contemporary, Contemporary romance, Young adult
Dates read: 5th November 2020
Pace: Fast
Format: Short story
Publisher: HarperCollins Publishers
Year: 2017
5th sentence, 74th page: Lou holds out a bottle of Limonata, the top popped.
Sundays are a day of leisure. But, on this fateful night and morning, they are also a day of change. One that heralds the beginning of new things, and the end of the old.
I absolutely adore Melissa Keil, in fact, she's the reason that I bought the Begin, End, Begin collection – I knew that she had a story in there somewhere and I knew that it was one that I thoroughly enjoy. This short story just drove home how important that was and just why I love this author so damn much. Now I just have to wait for her to publish some more stories…
This story completely matches the idea of Begin, End, Begin. It's about beginnings and endings, and how just one night can mean the change in everything. I remember finishing high school myself, and how terrifying that precipice of change and adulthood is. I don't think that I had just one night that did this for me, but I had a whole heap of moments that I can still remember with terrifying clarity that were about the ending of the old, and the beginning of the new. Most of them from this point in my life…
Gabe is a great narrator for this story. She's not the mainstream teenager that you would expect, and so I probably related to her way more than I otherwise would have. That, and Lou, the rock for her throughout this realisation of change… I absolutely adored both of these characters. I want more of them! Just like I want more of all of Keil's characters… I'm not slightly obsessed at all…