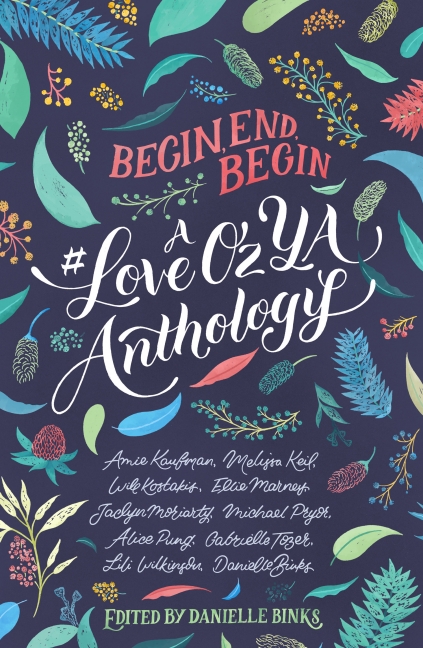 Title: In a Heartbeat
Author: Alice Pung
In: Begin, End, Begin (Danielle Binks)
Rating Out of 5: 4.5 (Amazing, but not quite perfect)
My Bookshelves: Australian authors, Contemporary, Young adult
Dates read: 20th October 2020
Pace: Fast
Format: Short story
Publisher: HarperCollins Publishers
Year: 2017
5th sentence, 74th page: 'I'm going to vom,' I croaked to Nancy, and she dashed me to the bathroom, and for the first time in this pregnancy, I had a big, long vomit and cry.
She has two heartbeats, and a life that is about to change drastically. But it's alright, because she has a plan.
I really liked this short story. It took all of about thirty seconds to realise that the narrator was talking to their unborn baby, which was good otherwise this would have made zero sense. Not only is it a great way to show the future mother's love for her child, but it's also a good way to sshow the change in thought processes that the future mother is going through.
This short story is all about that moment where you say goodbye to childhood and hello to reality / adulthood. It's admittedly kind of intense since it does deal with teenage pregnancy. But I thought it was also ridiculously, wonderfully realistic. Particularly when you mix in the fact that this story is also about Asian immigrants and the cultural practices they carry with them. Or at least, that's why I got out of this.
I had such a great time reading this story, and I could actually hear the narrator's voice in my head. Her voice was laced with attitude, sarcasm, love and a little fear. It left me smiling and happy when I finished it and wondering if I should find myself some more Alice Pung stories to fill my shelves…