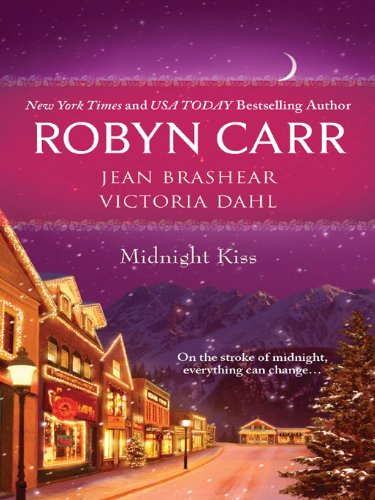 Title: Midnight Confessions
Author: Robyn Carr
Series: Virgin River #10.5
In: Midnight Kiss (Robyn Carr, Jean Brashear & Victoria Dahl) & 'Tis the Season (Robyn Carr)
Rating Out of 5: 5 (I will read this again and again and again)
My Bookshelves: Contemporary, Contemporary romance
Dates read: 29th September 2020
Pace: Medium
Format: Novella
Publisher: Harlequin
Year: 2010
5th sentence, 74th page: "Uh-oh," she said.
TAKE A RISK
At the inaugural New Year's Eve party at Jack's Bar, two lonely revellers decide the best balm for their broken hearts might just be each other.
Well, that rounds out the romances of the three Foley siblings beautifully. I was a bit surprised when Drew made an appearance, but after the first page, I fell for him just like I did Erin and Marcie. I also loved the fact that Marcie's story was a bit of a Christmas one, and Drew's was a New Years Eve one. It just felt kind of celebratory and full circle.
New Years Eve isn't really a time of year where I get super, crazy excited. But I did like that this took the idea of new beginnings and created something a little… extra about it. It's probably the only thing that I truly do on New Years Eve these days – try and finish all of my currently reading books so that I get to start afresh with a new literary slate. It's probably completely insane, but I do like that both Drew and Sunny manage to find a new beginning in this story. Kind of like my fresh TBR every year… (alright, books and relationships, a little different, but I don't care).
Nate and Annie and many of the other originals as I call them also make an appearance in this story. In fact, one of my favourite parts of this story is the way in which Annie is able to manipulate Sunny into giving Drew a chance, and to honestly, stop being such a chicken shit. After all, we all need to take a risk every now and again. Or at least, that's the way I see it…