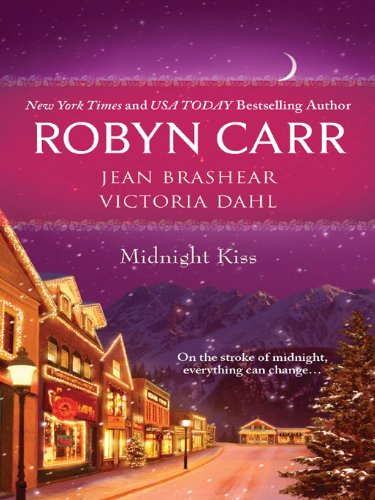 Title: Midnight Surrender
Author: Jean Brashear
In: Midnight Kiss (Robyn Carr, Jean Brashear & Victoria Dahl)
Rating Out of 5: 4.5 (Amazing, but not quite perfect)
My Bookshelves: Contemporary, Contemporary romance
Dates read: 14th October 2020
Pace: Medium
Format: Novella
Publisher: Harlequin
Year: 2010
5th sentence, 74th page: When she started to rise, he used his other hand to pin her to his lap.
FIND THE PERFECT WORK-LIFE BALANCE
When a flinty lawyer with a bad-boy addiction meets the quintessential nice guy, sparks fly that consume their expectations of life and love.
This was a cute, sweet and easy to read novella. Perfect for a night when I started feeling kind of sick and just wanted to curl up in a ball with a nice romance…
To be honest, this story mostly just made me want my own hunky Irish man dressed up in a Santa suit… I could almost hear that wonderful Irish lilt as I read this story. Which was completely perfect. And made me feel very, very happy. After all, isn't that what reading a contemporary romance is all about? Some slightly off-subject fantasy that makes you feel happy and a little bit dreamy.
Alright, Jordan is kind of a bit of a pain in this story. And so completely incapable of owning her feelings. Which is somewhat… frustrating. But then, I completely understand. And, although I'm a little bit more on Will's side throughout this story… it was nice to finish this cute little romance with both partners in the couple giving up their preconceived ideals and entering the relationship with a little give and take. Which, ultimately is necessary in all relationships…