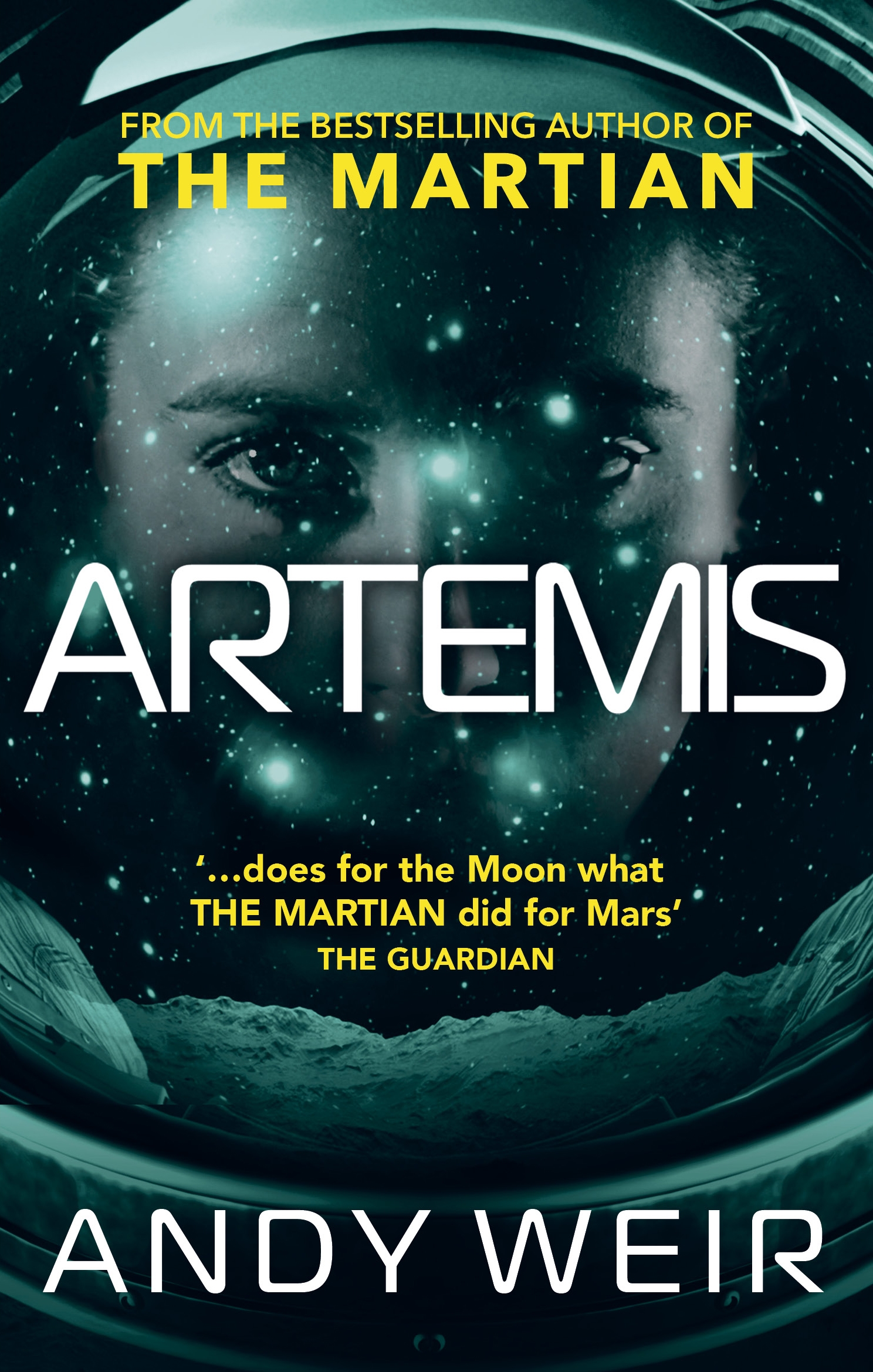 Title: Artemis
Author: Andy Weir
Rating Out of 5: 4 (Really good read!)
My Bookshelves: Science fiction, Space
Dates read: 9th – 22nd July 2020
Pace: Medium
Format: Novel
Publisher: Del Rey
Year: 2017
5th sentence, 74th page: Combined with a hijab (head cloth) to cover my hair, only my eyes were visible.
Welcome to Artemis. The first city on the moon. Population 2,000. Mostly tourists. Some criminals.
Jazz Bashara is one of the criminals. She lives in a poor area of Artemis and subsidises her work as a porter with smuggling contraband onto the moon. But it's not enough.
So when she's offered the chance to make a lot of money she jumps at it. Now all she needs to do is plan the perfect crime in one of the most dangerous places in the universe – and survive it.
Alright. I've heard the name Andy Weir multiple times over the years. And now I completely understand why I've heard such positive things! And why he's so popular. Just because… wow. This book was amazing. It was phenomenal. It was funny. It was witty. And I absolutely adored reading this book… I plan to do so again and again and again.
One of the things I loved about this story was that it felt seriously realistic. It felt like there was a complete chance of Artemis being built on the moon. With all of the seedy complications and secrets which such a world entails. Somehow, Weir manages to mix science fiction and imagination with known science to bring about a great story that feels completely, totally and happily realistic.
There is something ridiculously fun about Jazz throughout this… no matter what she does. She seems to just get into more and more trouble. It creates this giant rollercoaster ride. Every time you think that she's getting herself safe and the problem might be solved… she manages to get into a whole other kind of trouble. The only reason that fact didn't take me completely by surprise… I could see how many pages of the book were left.
There are so many brilliant and witty one-liners in this novel. I spent a lot of time reading this out loud to my partner. Sharing those great lines and moments with someone who had no idea what I was reading. But, probably appreciated the humour that such simple moments throughout the story bought to our nightly rituals. Not only is this a fantastic adventure story set on the moon, but there's also a slow unravelling of Jazz's past that coincides with everything. Upping the stakes and pulling you even further into the beautiful story.
| | |
| --- | --- |
| <- The Martian | Cheshire Crossing -> |