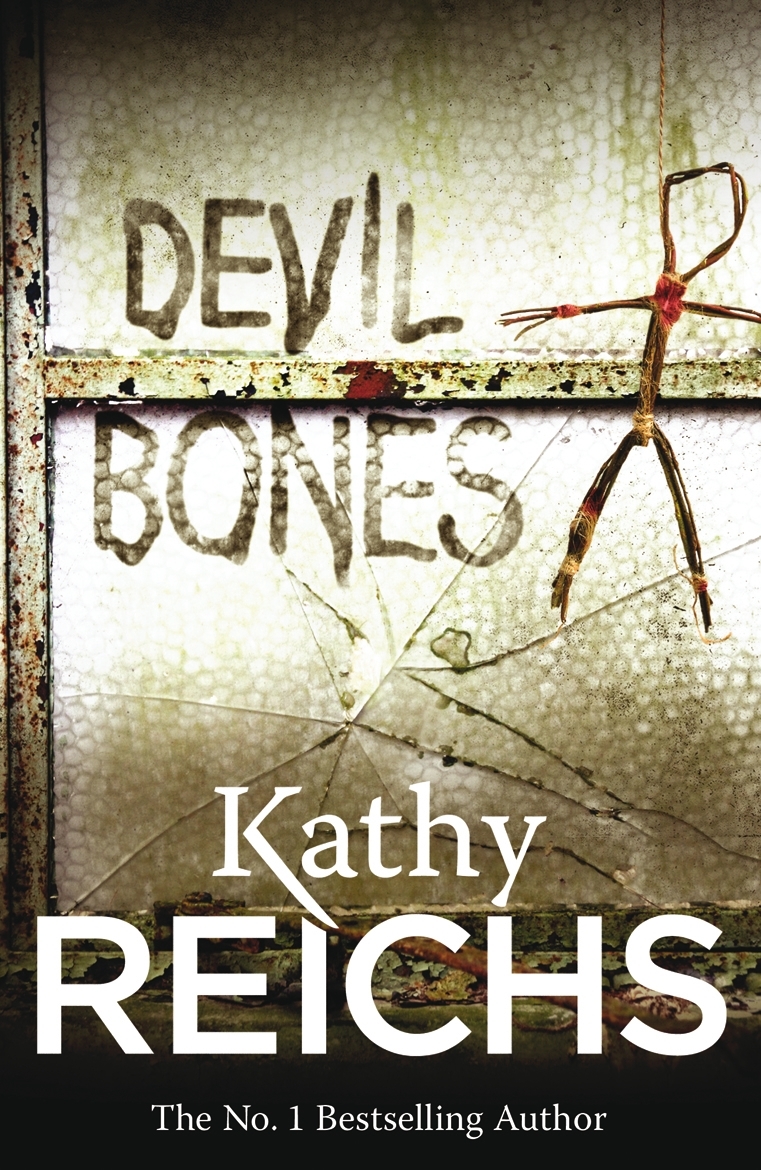 Title: Devil Bones
Author: Kathy Reichs
Series: Temperance Brennan #11
Rating Out of 5: 4.5 (Amazing, but not quite perfect)
My Bookshelves: Anthropology, Crime, Science, Strong women
Dates read: 26th May – 2nd June 2020
Pace: Medium
Format: Novel
Publisher: Arrow
Year: 2008
5th sentence, 74th page: "She is one proud young lady."
An underground chamber is exposed in a seedy, dilapidated house. In the dark cellar, a ritualistic display is revealed: a human skull rests on a cauldron, surrounded by slain chickens and bizarre figurines.
Called to the scene is forensic anthropologist Dr Temperance Brennan. She determines that the skull is that of a young, black female. But how and when did she die? Just as Tempe is closing in on answers, another body is discovered: a headless corpse carved with Satanic symbols.
As local vigilantes begin a witch-hunt, Tempe struggles to contain her emotions. But the eventual truth proves more shocking than even she could have imagined.
This is probably the least spine-tingling Temperance Brennan book that I've read in a while. Which isn't a bad thing. It's nice to have a change of pace and not finish one of these novels with goose bumps up my arms and the need to check in every nook and cranny for a predator… it's refreshing and definitely something I somewhat appreciate. It was nice to finish a crime novel in which you had to find out who the culprit was, and had a few moments of heart-racing action, but not as much as the other stories.
One of the aspects of Reichs' writing that I always enjoy is the way in which she is able to take an honest and open approach to a number of different belief systems and lifestyles. In the case of this story, it was one near and dear to my heart – that of Wicca and some other beliefs which aren't really considered main stream. It was nice to read such an open view, one that neither encouraged nor discouraged the belief. It was informative and open, a great way to explain some belief systems which are often demonised.
My one big issue with this novel – there were SO many questions left unanswered. Not about the crime… that was all tied up neatly as they so often are. But there were so many unanswered questions about some of the personal aspects of Tempe's life throughout the story. Mysteries that I'm pretty sure I didn't get the answers too. Although, it maybe just be the fact that I didn't notice the hints and such…. I'm going to just have to read the next book to see if I missed something, or the questions are answered then. And, annoyingly, since I don't like giving away spoilers in reviews, I can't bitch and moan anymore than that (my partner DID get an earful though).
Tempe's alcoholic history really comes to life in this story too. Which I think may be a bit of the cause of this not being such a spine-tingling story – it is intense and great. But, most of the really heart-pumping action (for me) came from dealing with those emotional issues that are rife throughout. Not the criminal.
Normally I can see the villain coming in a crime novel like this. But I really didn't pick up on who it was AT ALL. I love when I'm surprised. And I'd be interested to see if years down the track on a reread I can pick up the hints that I'm sure are peppered throughout or not…