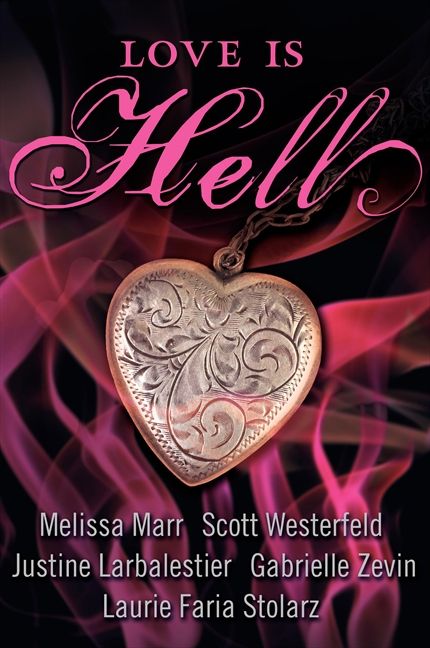 Title: Love Struck
Author: Melissa Marr
In: Love is Hell ( Melissa Marr, Scott Westerfield, Justine Larbalestier, Gabrielle Zevin & Laurie Faria Stolarz) & Faery Tales and Nightmares (Melissa Marr)
Rating Out of 5: 4.5 (Amazing, but not quite perfect)
My Bookshelves: Celtic, Fae, Paranormal romance
Dates read: 24th September 2019
Pace: Medium
Format: Novella
Publisher: Harper Teen
Year: 2008
5th sentence, 74th page: He paused, considered telling her that he suspected that Veikko had entrapped her, and decided against it.
Alana has been entrapped by a selchie. But what if all of the stories she's heard aren't true? What if it's love, and not entrapment?
I've read quite a few stories about selkies and the fae. Or at least, stories which have a moment featuring them throughout. This was an incredibly different take on a familiar tale though. Which I'm beginning to expect from Melissa Marr. For starters, the selkie isn't the one necessarily doing the entrapment, and vice versa.
Alana is kind of a perfect partner for a selkie. A race of seal-beings who are all about lust, love and sexual fixation. Alana on the other hand is basically living a celibate life. She doesn't necessarily want to pursue the lust that her mother has so heavily involved herself in. And she really doesn't want to tie herself down to one being, regardless of how deeply she is drawn to him. It acts as a nice balance to the traditional tales.
The betrayal and secrets interwoven throughout this story are kind of beautiful. Even though I was pretty sure I knew who the "good guy" was, there were still constant moments of doubt. Moments where you wonder if what you perceive to be the truth was really the truth and so on. It was enough of a mystery to hook me in and make me want to never put the story down. And then it ended. And I was left feeling the urge to pick up yet another Melissa Marr story.