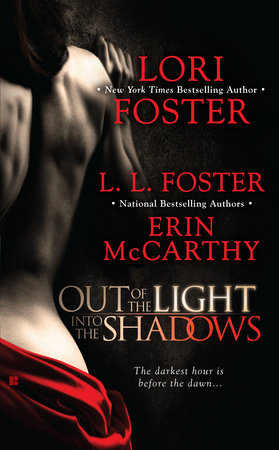 Title: Total Control
Author: Lori Foster
Series: Jardines #2
In: Out of the Light, Into the Shadows (Lori Foster & Erin McCarthy)
Rating Out of 5: 4.5 (Amazing, but not quite perfect)
My Bookshelves: Contemporary romance, Family, Paranormal romance
Dates read: 29th July 2019
Pace: Medium
Format: Novella
Publisher: Berkley
Year: 2009
5th sentence, 74th page: He was weak, very weak.
Brax is cursed like all the other men in his family. Cameo might be the perfect woman to help him survive his curse. But, will she be willing to make the sacrifice?
I liked Brax in Have Mercy. I didn't really like him in Total Control. At least not until I got about halfway through the story and he stopped being a controlling prick and started being a caring man. Then I felt a little less like reaching into the pages of the book and punching him in the throat. He suddenly became far more human and much less of an insane, sex-fiend control freak. More like what he was in Have Mercy.
I think that I would have loved this novella a lot more if it was part of a greater series. There are just two novellas one about each sibling, yet there is so much amazing world building happening behind the scenes. I want to sink my teeth into this world and not let go… not read about 160 pages all up and finish it off. It was kind of disappointing. Actually, after the fact that Brax was a douche for the first half of this novella, it was the only other disappointing aspect of it.
I seem to be picking up a lot of paranormal romances lately that involve alpha men who have to take control of their women. And Brax fit perfectly into this format. But, I'm kind of getting over it. Which meant that it was so much better when he got his butt kicked out of alpha-male, control everything mentality. Which is kind of why I liked Cameo so much – she knocked his head out of his arse and into reality. Leaving the couple with an actual happily ever after, not one full of lust.