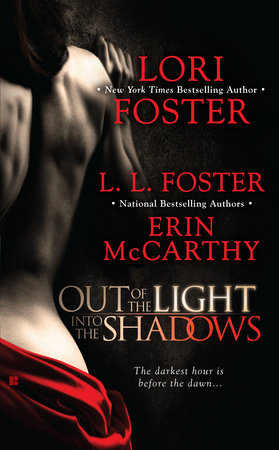 Title: Have Mercy
Author: Lori Foster
Series: Jardines #1
In: Out of the Light, Into the Shadows (Lori Foster & Erin McCarthy)
Rating Out of 5: 4.5 (Amazing, but not quite perfect)
My Bookshelves: Contemporary romance, Family, Paranormal romance
Dates read: 20th July 2019
Pace: Medium
Format: Novella
Publisher: Berkley
Year: 2009
5th sentence, 74th page: Things from his past erupted into his future, hateful comments, murderous gestures that he'd long buried in an effort to forget them.
Mercedes thinks that she's found the man of her dreams. But an added complication could quickly derail her plans as she hunts for her happily ever after.
I don't normally like stories that use pregnancies as a reason to commit to one another, get married and have your happily ever after. Normally. But I actually really enjoyed this novella. It did use pregnancy as the point of conflict, but it was also about establishing and altering the relationship between the two primaries, rather than just two people who happened to be forced together.
Whilst I don't have a brother, I do have a little sister. And I am insanely protective of her. It will be very interesting when she finally brings home someone that she thinks is it. And, unlike the siblings in this story, I don't have the added stressors on our relationship of lost parents. Have Mercy may have been primarily about this sibling relationship and how they adjust to the differences in their lives, but the secondary relationship of siblings was really nice and relatable too. It also made a nice break from the repetition of many other romances – they don't always feature siblings as a bit of a painful obstacle.
Considering the kind of book that this novella is in, I was expecting a bit of a paranormal spin on this tale. That Warren was a shapeshifter, or vampire, or something along those lines is what jumped out at me the most. There was a hint of some kind of psychic ability in Mercy's brother, but that was the extent of it. It was a nice balance to the Vegas Vampires novella that is coming next in this collection.