Two Lines by Melissa Marr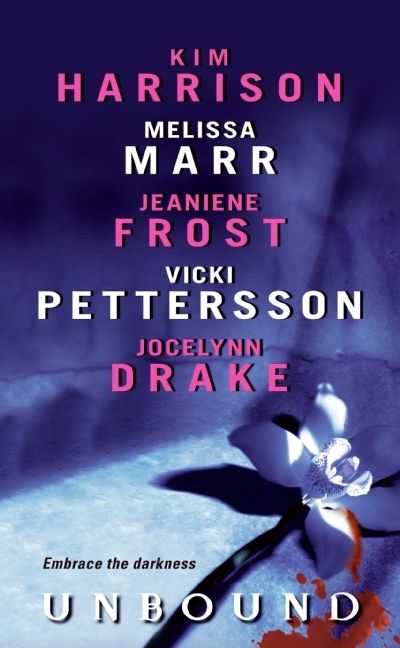 Title: Two Lines
Author: Melissa Marr
In: Unbound (Kim Harrison, Melissa Marr, Jeaniene Frost, Vicki Pettersson & Jocelyn Drake)
Rating Out of 5: 5 (I will read this again and again and again)
My Bookshelves: Dark fantasy, Paranormal fantasy, Urban fantasy
Dates read: 7th May 2019
Pace: Fast
Format: Novella
Publisher: EOS
Year: 2009
5th sentence, 74th page: I've done everything I could to avoid this moment.
Eavan resists sex and murder that morph her into a glaistig until Daniel Brennan, sex slaver, tempts her into both.
I'm incredibly disappointed that this novella wasn't part of a bigger series. I loved the idea of these fae women who rely on sex and death to live. That one of the children of the family refuses to continue in the line that is accepted by all of her family. Don't get me wrong, I absolutely loved this as a standalone, but I quite possibly would have loved it even more if I knew I had a whole new series to sink my literary teeth into.
In some of the older literature women are often demonised when they are strong and sexual. It's a recurring theme throughout a lot of the stories that I read. And although I really don't like the routes of the theme, I do love reading about it. Strong, independent women that are not exactly pure and innocent. That are sexual and powerful in their own rights. Eve manages to encompass this, but still have that beautiful, human vulnerability that is sometimes lacking a little in the characterisation of such women.
There is a love interest in this story, but it is a teasing one. And, unlike many other stories which have a love interest, I didn't actually mind that their relationship was left open-ended. Normally I like the couple to get together in the end of the story. To have a bit of the "ride off into the sunset" feeling to it. There was no such thing in this story and I completely revelled in it. After all, this story really wasn't about a romantic entanglement, it was about temptation and choosing your own path.
Book Review Dark Fantasy Melissa Marr Paranormal Fantasy Unbound Urban Fantasy