The Dead, the Damned and the Forgotten by Jocelyn Drake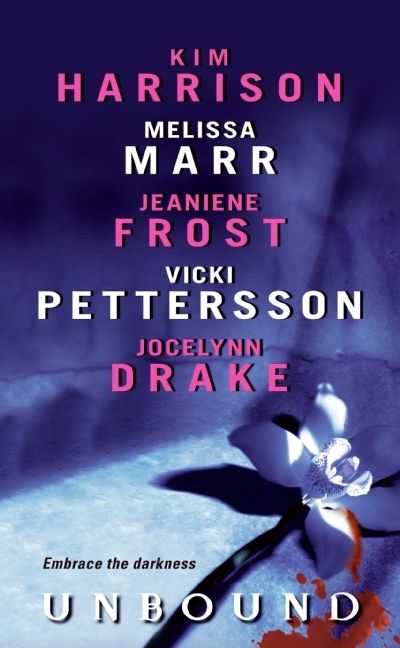 Title: The Dead, the Damned and the Forgotten
Author: Jocelynn Drake
Series: Dark Days #0.6
In: Unbound (Kim Harrison, Melissa Marr, Jeaniene Frost, Vicki Pettersson & Jocelyn Drake)
Rating Out of 5: 4.5 (Amazing, but not quite perfect)
My Bookshelves: Strong women, Urban fantasy, Vampires
Dates read: 7th May 2019
Pace: Fast
Format: Novella
Publisher: EOS
Year: 2009
5th sentence, 74th page: It was extremely rare for anyone to know me by name outside my own domain.
Savannah vampire Keeper Mira investigates murder.
Yet another new series that I would absolutely love to read! Which is kind of annoying, because I need to finish one or two of the 140 odd series that I have gotten partway through… I guess I'll just have to add another one to the shelves. Since I honestly can't stop thinking about this novella. There was something that was great about the lead female character, the setting in which it was in and the fantastic urban fantasy world that Drake takes you to.
One of the common themes I find in series is the idea that to be strong and independent, to be respected, women often have to be fierce, and kind of scary. Mira embodies this perfectly. But, what made me love this far too much was the fact that it really bothers her when others fear her strength. After all, her insane powers are what keeps her people safe… and makes them all fear her completely.
Book Review Dark Days Jocelynn Drake Strong Women Unbound Urban Fantasy Vampires