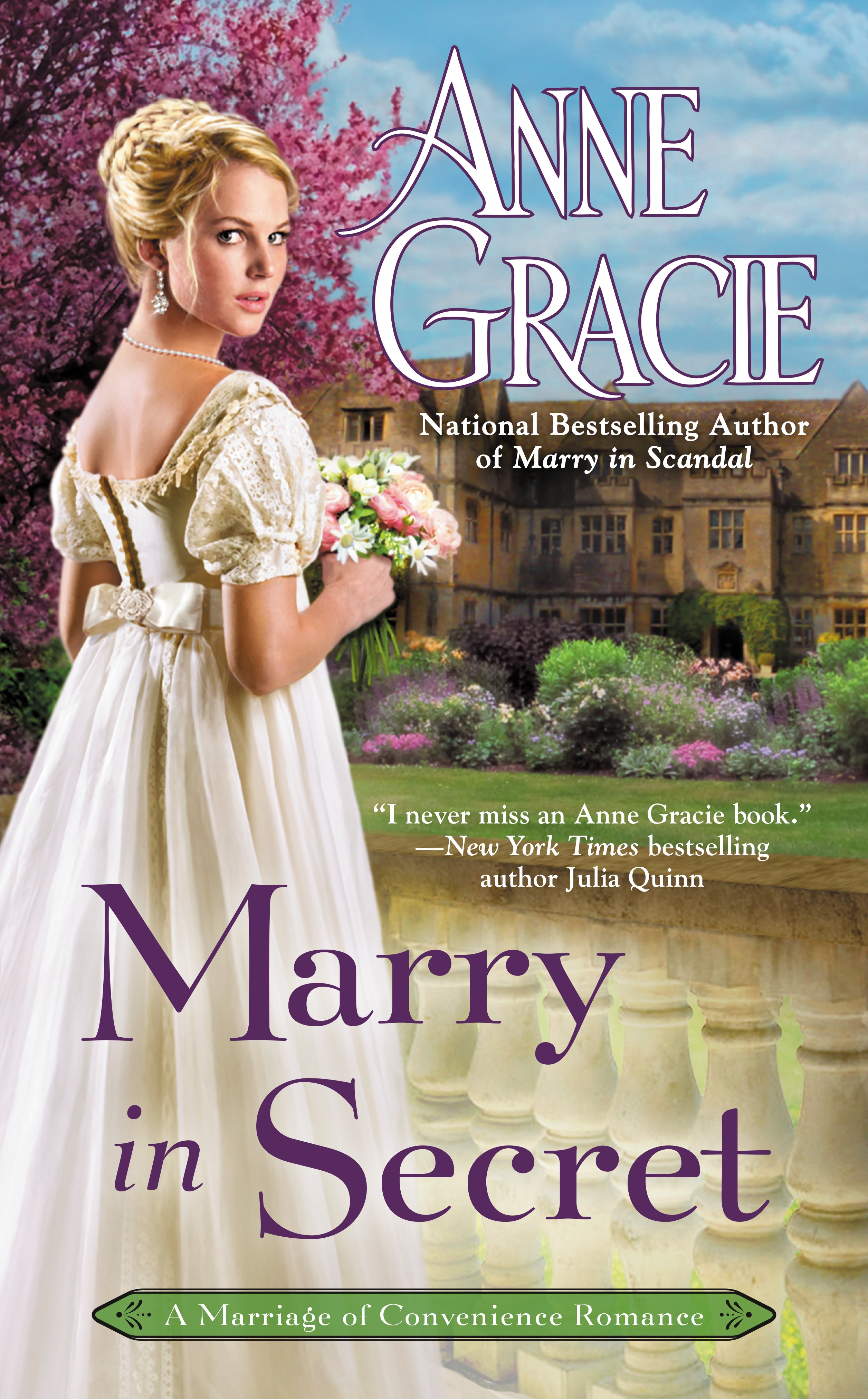 Title: Marry in Secret
Author: Anne Gracie
Series: Marriage of Convenience #3
Rating Out of 5: 5 (I will read this again and again and again)
My Bookshelves: Historical romance, Regency romance
Dates read: 23rd October 2021
Pace: Medium
Format: Novel
Publisher: Berkley
Year: 2019
5th sentence, 74th page: If they didn't know they couldn't fuss, couldn't ask me endless, impossible questions.
Heiress with a secret
Lady Rose Rutherford – rebel, heiress and exasperated target of fortune hunters – has a plan to gain the freedom she so desperately desire: a marriage of convenience to the biggest prize on London's marriage mart
Hero with a past
There's just one problem: the fierce-looking naval officer who crashes her wedding and claims to be the dead husband she secretly married when she was still a schoolgirl.
A very inconvenient marriage
Broke, embittered by betrayal and with a secret agenda of his own, Thomas Beresford needs Rose for only one reason – her fortune. Her family knows it. Thomas knows it. But Rose refuses to accept it, and when she takes matters into her own unpredictable hands, Thomas finds himself in an infuriating predicament: He's falling in love with his wife….
Rose is such a pillar in the first two Marriage of Convenience books that I've been seriously looking forward to finding out more about her story. The fact that she's actually been married the whole time this series has been going?!?!?! FANTASTIC. And so, very, expectedly Rose.
There are so many little secrets and tragedies that are revealed throughout this novel. Ones that you kind of guess at, and ones that you just didn't see coming. I love that Rose and Thomas are able to keep me on my toes throughout. And most of all, that they keep me guessing from that very first moment.
Marry in Secret also hints at the final story in this series. One that I'm sure will be just as exciting and cute as the first three. But, I digress. Unlike some romances, this pulls in the first 2 couples repeatedly and beautifully. So not only are you finding out about Rose's happily ever after, you get to keep track of Em and Lily's as well.
I completely adored the joyful sweetness of this tale. There was just enough drama to pull me in, but mostly it was just… damn cute. A perfect way to drift away for the afternoon on a cloud of love.