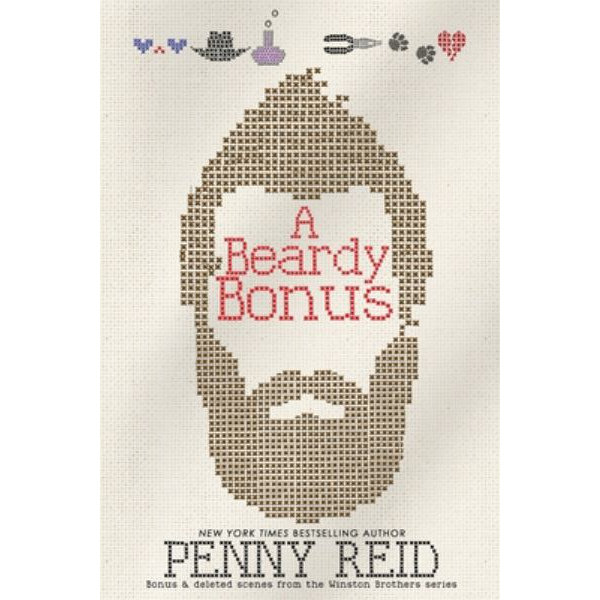 Title: A Beardy Bonus
Author: Penny Reid
Series: Winston Brothers Companion
Rating Out of 5: 4 (Really good read!)
My Bookshelves: Chic lit, Contemporary, Contemporary romance, Short story collections
Dates read: 22nd October 2021
Pace: Slow
Format: Collection
Publisher: SmartyPants Romance
Year: 2020
5th sentence, 74th page: Time.
Beards and bonus scenes, oh my!
All the Winston Brothers bonus scenes and deleted excerpts all in one place!
After the emotional intensity of Beard Necessities, this was a great way to come down and just flow out of the Winston Brothers series. It's not intense, but it is enjoyable and easy.
The short stories in this collection are just fun. There's not anything huge or life shattering in it. And you'd be more than filled in on the Winston Brothers if you didn't read this. But, as I mentioned, it is a bit more of a mellow finish than Beard Necessities provides. But you kind of expect that with Billy and Scarlet as leads in that.
Like the Knitting in the City collection, I didn't love Beardy Bonus like like did the rest of the series. That's not to say anything bad about it… I just didn't quite NEED this in my life as much.
Overall this is a fun, easy and engaging story that had me smiling and giggling as I got to revisit some favourites.