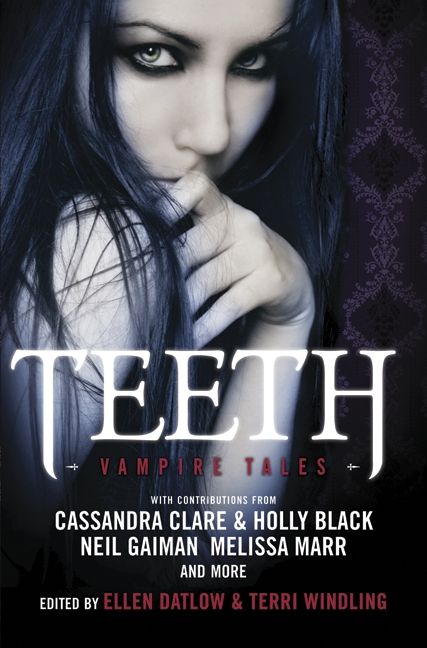 Title: Baby
Author: Kathe Koja
In: Teeth: Vampire Tales (Ellen Datlow & Terri Windling)
Rating Out of 5: 3.5 (Liked this)
My Bookshelves: Horror, Vampires
Dates read: 18th August 2021
Pace: Slow
Format: Short story
Publisher: Harper
Year: 2011
5th sentence, 74th page: I was pretty scared, and pretty mad, when I got home.
She's growing up and leaving the past toys of her childhood behind. But in this case, that's a little bit more difficult and dark than expected…
I find dolls creepy (I hope to god I don't have a doll obsessed kid)… and, once I realised that the vampire like creature in this was, in fact, a creepy doll.. ick.
Honestly, I didn't really love this story. I didn't hate it… but it wasn't my favourite. Probably the doll thing. There is just something about them that is… nope nope nope. Especially ones with glass eyes.
I did like the take on vampires, magic and familiars in this. It was a little dark and twisty, kind of convoluted and not what I expected at all. Which is what I truly love in a short story.