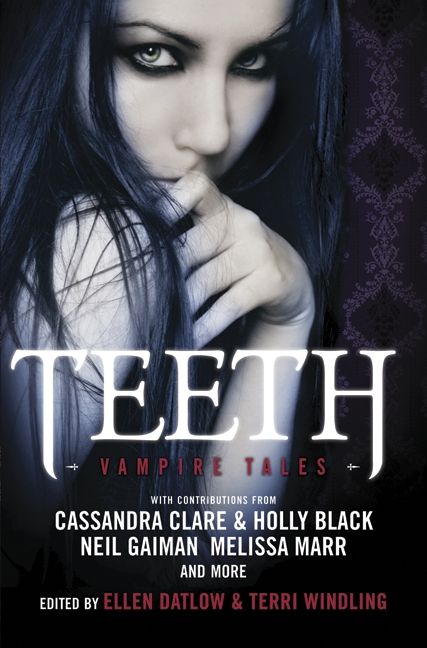 Title: In the Future When All's Well
Author: Catherynne M. Valente
In: Teeth: Vampire Tales (Ellen Datlow & Terri Windling)
Rating Out of 5: 4 (Really good read!)
My Bookshelves: Paranormal fantasy, Vampires
Dates read: 31st August 2021
Pace: Medium
Format: Short story
Publisher: Harper
Year: 2011
5th sentence, 74th page: It's all random.
Vampirism has become a daily occurrence – there are those in the high risk, those who just break the rules… but eventually a whole lot of people get turned. The future is showing us a whole new reality.
I liked the idea of this future world in which vampires are running free. And that they're just kind of the next, logical evolutionary step to the pyramid. The fact that it's also written all around the perspective of a teenager just works all that much better. After all, all of the stories at the moment surrounding vampires seem to be very young adult centred.
One of the aspects I liked most about this story was the idea that those in the "high risk" category were considered different and amoral. It's the same fear mongering that you see again and again throughout society. Which made me smile. A great reflection on society as we know it.
All in all, I really enjoyed this short story. It was a unique idea, but one that I felt kind of had merit. After all, there is definitely scientific support for the idea that we are all evolving into a new version of "humanity", who's to say it isn't going to be as blood suckers?