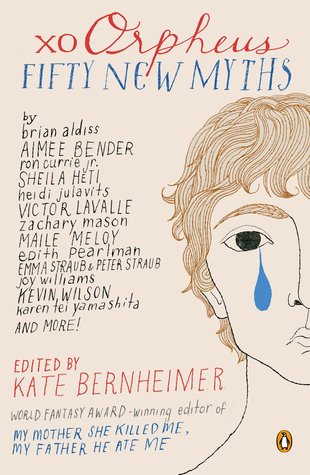 Title: Modern Coyote
Author: Shane Jones
In: Xo Orpheus (Kate Bernheimer)
Rating Out of 5: 4 (Really good read!),
My Bookshelves: Horror, Mythology
Dates read: 10th August 2021
Pace: Slow
Format: Short story
Publisher: Penguin Books
Year: 2013
5th sentence, 74th page: His ears were more prominent and they too had gray hair.
After the doctor gave them the choice, they took their baby home. "He's here," said Ben, into the phone. "They let us leave."
This was one of those jumpy stories that doesn't quite feel complete. And thus is fat more horrifying. Its uncomfortable and confusing, with so many things left unsaid. Which honestly just added to the appeal.
I think this story felt more horrifying and uncomfortable to me because there was a new born baby in it. And the whole expecting thing made that so much realistic… and triggering.
I actually liked this. It didn't feel hugely like a coyote story to me, but it was brilliant. And horrifying. And twisty.