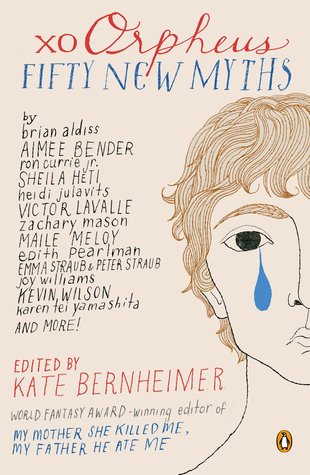 Title: Henry and Booboo
Author: Elanor Dymott
In: Xo Orpheus (Kate Bernheimer)
Rating Out of 5: 4 (Really good read!)
My Bookshelves: Mythology
Dates read: 5th August 2021
Pace: Slow
Format: Short story
Publisher: Penguin Books
Year: 2013
5th sentence, 74th page: She did up the last of her buttons and she dropped to the floor and put her head down to tie her laces and still he thought it would be all right and she'd turn and walk away, but then suddenly he couldn't hold his breath anymore and it came out in a kind of a grunt, and she flicked her head back and saw him.
It would be eight years before he told her he'd killed them. Or at least, before he told her he held himself responsible for their deaths, which at the time were put down to natural causes: dehydration, the heat of the sun, overexertion.
This was both kind of brilliant and super disturbing… I enjoyed the reading of it. But there comes a certain point when you feel…. seriously uncomfortable about what's happening in the story line.
What I found most difficult about this story was the open ended nature of the tale. The fact that the bad guy really didn't get his comeuppance (which I like). But there is definitely a hint of it…
The little bit at the end about the original story and how these themes were intertwined. But it was completely brilliant. Just not for the faint of heart.