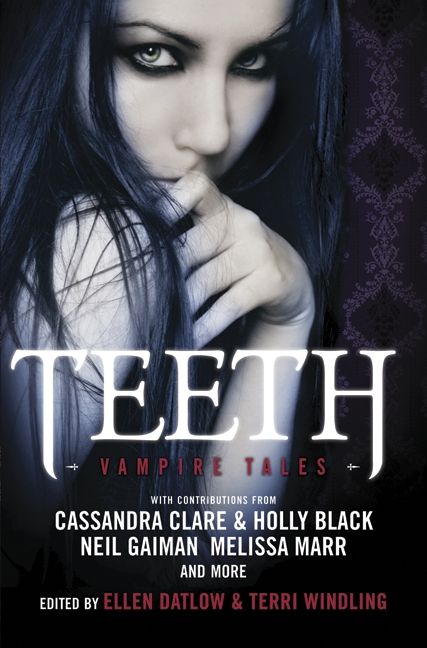 Title: The List of Definite Endings
Author: Kaaron Warren
In: Teeth: Vampire Tales (Ellen Datlow & Terri Windling)
Rating Out of 5: 4 (Really good read!)
My Bookshelves: Paranormal fantasy, Vampires
Dates read: 27th July 2021
Pace: Slow
Format: Short story
Publisher: Harper
Year: 2011
5th sentence, 74th page: With the thought of Joel a dull ache and Ken very much on her mind, Claudia walked down to the seawall, enjoying the wind on her face and the smell of the salt.
Claudia never really fit in when she was human… now that she's a vampire… well, she still doesn't quite fit in. But at least she has her list.
This was a nice, easy duck out of water kind of story. I'm still not totally sold on the vampire fad. But stories like this are kind of fun. I loved all the ways that Claudia didn't fit in. Because it was probably some of the same reasons I felt that way at nineteen.
A lot of information was packed into this very short story. Not only did it give Claudia a great characterisation. Buy it also told of her relationships, friendships, turning and morals in life. A whole heap of information in very few pages. But told in such a fun way that I couldn't help but smile.
I've read a few short stories by Kaaron Warren. And honestly, I've enjoyed every one. They're light, easy, but with a great moral core at the very centre of the story. Even when the story features a vampire out of water.