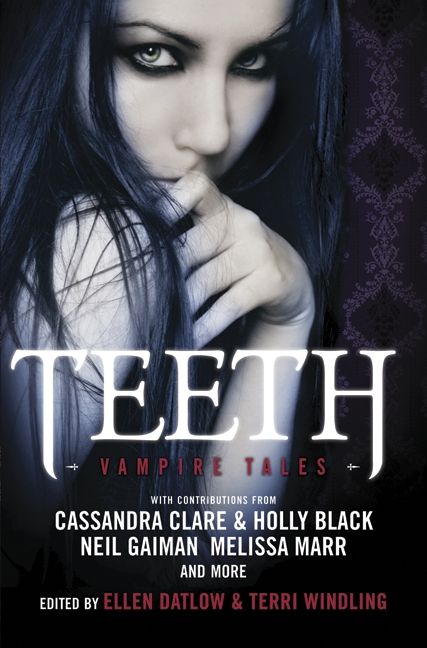 Title: Late Bloomer
Author: Suzy McKee Charnas
In: Teeth: Vampire Tales (Ellen Datlow & Terri Windling)
Rating Out of 5: 3 (On the fence about this one)
My Bookshelves: Paranormal fantasy, Vampires
Dates read: 26th July 2021
Pace: Slow
Format: Short story
Publisher: Harper
Year: 2011
5th sentence, 74th page: Writing verses (what was he thinking? Now he was really going to be killed in the boys' bathroom) – with Freaky Frye!
Josh is from a family of artists and creators. He's spent his whole seventeen years trying to figure out what his "talent" is. The moment he finally discovers it… well, it might just be too late.
I found Josh to be a bit of a whiney fool throughout this. So wrapped up in his ideas of being "great" that he didn't stop and smell the roses. But, he kind of got his poetic justice / karmic justice in the end. That made me happy.
I did enjoy the idea of brain chemistry being unchanging when turned into a vampire. Particularly the fact that as a teenager, the brain is not fully formed. And being turned as a teenager? It means that you'll be forever not fully formed. It's a bit disturbing when you truly think about the consequences… but it was a very cool and dark idea. One I seriously enjoyed.
All in all, I pleasantly enjoyed this story. It may not have been a ground-shaking, earth-quaking tale that I'll necessarily read again. But it was fun and unique. Which, honestly is all I want in a short story some days.