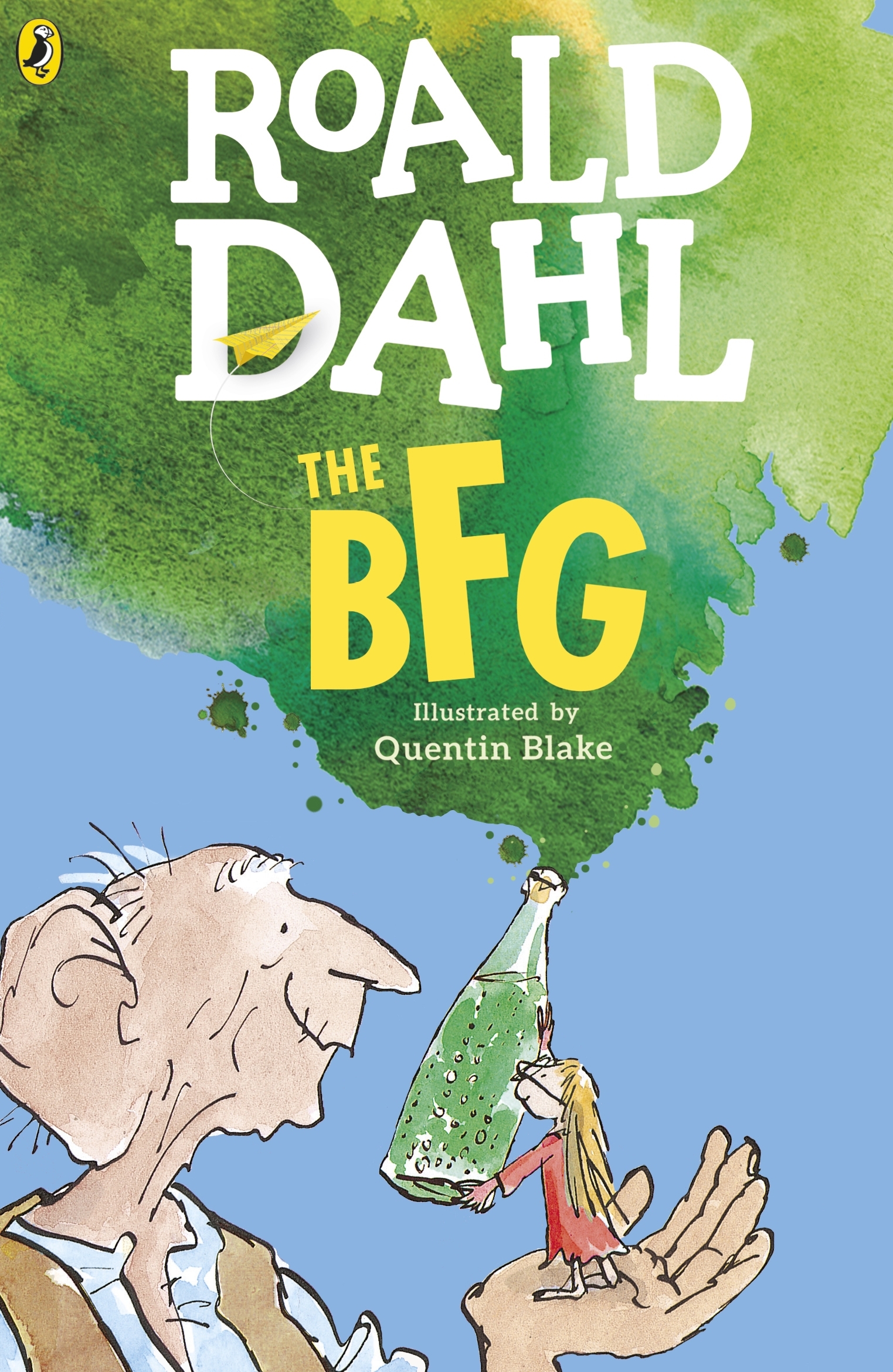 Title: The BFG
Author: Roald Dahl
Rating Out of 5: 4 (Really good read!)
My Bookshelves: Children's, Easy reading
Dates read: 15th – 21st January 2021
Pace: Slow
Format: Novel
Publisher: Puffin
Year: 1982
5th sentence, 74th page: It's a phizzwizard!
'Human beans is not really believing in giants, is they? Human beans is not thinking we exist.'
It's been a long time since I enjoyed a good Dahl book. And I remember The BFG being one of my favourites. So, it was a nice way to detox and wind down from work and a seriously chaotic week. It's simply, fun, and light-hearted. With just enough confusion and storyline to keep me enthralled.
This was the book that reminded me that you can never judge a book by its cover. Or at least, it was the one that first taught me that little tidbit. After all, the BFG is large, ugly, and seriously awkward. He's also uneducated and very, very different to everyone else that Sophie knows. But he is also good. And kind. And sweet. It makes for a very beautiful story.
One of my favourite things about this book is the way that the BFG talks throughout. It is quirky and unique, and just seriously, delightfully funny. I also love how Dahl is able to poke fun at things that are considered "ordinary" and every day. It certainly stops and makes you think about what you find "normal", and is, in fact, just a little bit different and unique.
There is nothing better than revisiting a well-loved childhood classic and finding that you still enjoy it. Most of the time, when I revisit a beloved childhood classic, I tend to find it wanting. But that most certainly wasn't the case with The BFG. And it's inspired me to pick up and read more Roald Dahl books.
| | |
| --- | --- |
| <- Ah, Sweet Mystery of Life | Boy: Tales of Childhood -> |