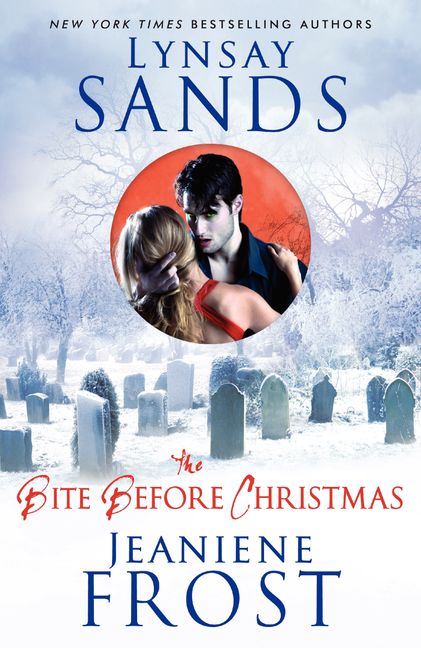 Title: Home for the Holidays
Author: Jeaniene Frost
Series: Night Huntress #6.5, Night Huntress Universe #8.5
In: The Bite Before Christmas (Lynsay Sands & Jeaniene Frost)
Rating Out of 5: 5 (I will read this again and again and again)
My Bookshelves: Christmas, Paranormal fantasy, Strong women, Urban fantasy, Vampires
Dates read: 26th December 2020
Pace: Fast
Format: Novella
Publisher: Avon
Year: 2011
5th sentence, 74th page: By the time he'd crossed the room to Denise, her eyes were wide and staring into nothing, all without Ian even needing to speak.
Cat and Bones were looking forward to a normal holiday – at least as "normal" as it gets for vampires and their otherworldly friends and family. But their yuletide plans are shattered when a mysterious stranger shows up and reveals long-buried secrets that threaten to take a bite out of their holiday cheer – and lives.
I felt seriously, truly and deeply bad for Bones in this novella. After all, finding family after 200 years and then losing them would be incredibly difficult. Around the holidays and when you just don't expect it… yeah, that would be seriously difficult and heart wrenching.
Cat and Bones may be two of my favourite urban fantasy characters. They are an amazing couple. One that is quirky and fun. And most definitely loyal. The crap that Cat goes through throughout this story to make sure that Bones is safe is extraordinary. I was both incredibly proud of, and kind of scared for Cat throughout this. Although, as with every Night Huntress story I've read so far, it did all end with a happy ending.
Every time I read a Night Huntress story; I want to read more. But I always seem to do it when I'm halfway through a whole other pile of books. So, I never quite get around to it. Maybe this time I will get to sink my teeth into another amazing tale before I get too distracted by another story…